Movies starring Queen Latifa Chicago
Once upon a time, a Broadway musical like Chicago would have automatically received a silver screen treatment – but that was before the popularity of the movie musical crashed and burned. Nevertheless, the enthusiasm surrounding the 1996 revival...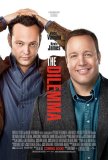 Dilemma, The
Ron Howard is unquestionably an A-list director, and his credentials are impeccable. When a filmmaker of Howard's status has a movie tossed into theaters during garbage time (January/February or August), it results in raised eyebrows and generates ...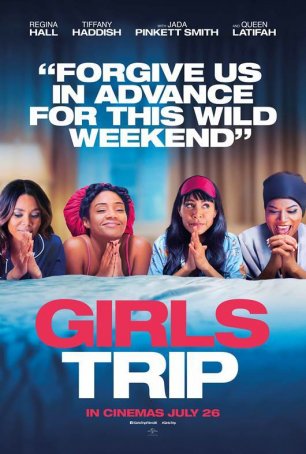 Girls Trip
Girls Trip is the fusion of a raunchy vacation comedy and a female-bonding melodrama. Unfortunately, the jokes stop being funny about 30 minutes before the end credits roll and the character-based elements are never better than overly familia... Hairspray
Hairspray follows in the footsteps of Little Shop of Horrors and The Producers as campy movies that became even more campy stage musicals before returning to the screen in lavish song-and-dance productions. (Spamalot may be the next title to follo...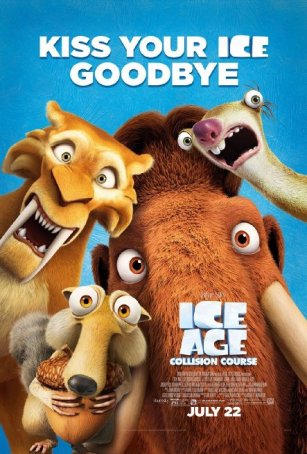 Ice Age: Collision Course
Ice Age: Collision Course, the fifth installment in this lamentably long-lived animated franchise, is the last Ice Age movie I intend to see. In a way, this review is superfluous. That's because Ice Age: Collision Course isn't a movie. Oh...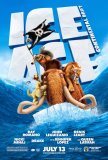 Ice Age: Continental Drift
With the Ice Age movies, you get what you expect. This is the fourth installment of a franchise that has been around since 2002. (In this case, it was decided against recasting all the voices and re-telling the first story with only a few cosmetic ...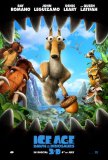 Ice Age: Dawn of the Dinosaurs
With each release, Pixar explores new themes and ideas. Meanwhile, animation studios like Fox retread tired "franchises" like Ice Age. Never representative of more than mediocrity from a technical or story-based standpoint, the Ice Age series has... Ice Age: The Meltdown
Despite its popularity with children, Ice Age represented, at the time, a nadir for digital animation. Although entertaining, the film couldn't stand toe-to-toe with its Pixar and Dreamworks competitors. Ice Age: The Meltdown represents a further... Mad Money
Mad Money is a comedy caper where the caper's not interesting and the comedy's not funny. Take away those elements and all that's left is a tepid female buddy movie and, like its male counterparts, we've had enough of those to choke a critic. It'...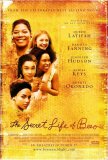 Secret Life of Bees, The
When it comes to movies that touch the heart, few have a more delicate yet undeniable impact than Gina Prince-Bythewood's The Secret Life of Bees. Adapted from the novel by Sue Monk Kidd, the production achieves something few literary interpretati...