Movies starring Ally Sheedy Breakfast Club, The
When it comes to movies, there are two things that the early-to-mid-1980s are best known for: slasher films and teen comedies. While the former category was hard-pressed to give birth to a vaguely watchable entry, quality was widely variable in... High Art
I suppose High Art is as good a name as any for this pretentious melodrama, an often-diverting but ultimately pointless attempt to wed intellectual twaddle with a soap-opera-ish lesbian romance. Lisa Cholodenko's film, which had its world premiere...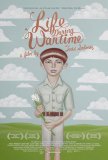 Life During Wartime
In 1998, Todd Solondz's Happiness became one of the most talked-about and controversial indie films of the year - a black comedy that ventured into David Lynch territory to expose the rot underlying the placid exterior of suburbia. At the time, Hap...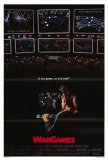 WarGames
If nothing else, WarGames is a great "time capsule" movie. Although many of the themes and concepts forming the foundation of John Badham's 1983 thriller are hopelessly out-of-date, this is one of the best films from its era to illustrate not only ...