Movies starring Dabney Coleman Moonlight Mile
When I first saw the trailer for Moonlight Mile, it raised a few red flags, but I was at least comforted by the realization that Dustin Hoffman and Susan Sarandon, the film's stars, are usually reasonably choosy about the roles they tackle. In mak...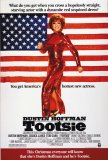 Tootsie
Tootsie works for three reasons: a sharp screenplay, good comic timing, and delightful performances. There's nothing deep or philosophical about the film. It doesn't try to solve the world's problems or uncover some great social truth. It's a ge...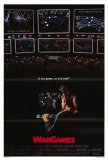 WarGames
If nothing else, WarGames is a great "time capsule" movie. Although many of the themes and concepts forming the foundation of John Badham's 1983 thriller are hopelessly out-of-date, this is one of the best films from its era to illustrate not only ... You've Got Mail
Tom Hanks can act. You need look no further than this year's Saving Private Ryan for proof of that. Meg Ryan can also act. For supporting evidence, check out Prelude to a Kiss and Courage Under Fire. However, in Nora Ephron's latest romantic co...