Rifkin's Festival (United States/Spain/Italy, 2020)
January 27, 2022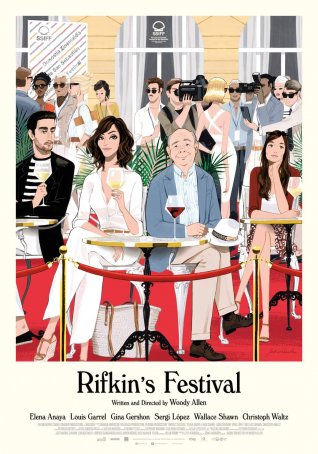 It has been nearly a decade since Woody Allen last made an enjoyable movie (that distinction would go to either 2011's Midnight in Paris or 2013's Blue Jasmine, depending on individual preferences). Since then, over the span of five feature releases, he has sunk deep into the mire of mediocrity, hitting bottom with 2017's Wonder Wheel. Rifkin's Festival, which he finished in 2020 but is only now getting a North American release (through MPI Media Group), is not about to change the sad trend. Putting aside his well-documented off-screen issues, Allen's recent output raises the question of whether the creative well has run dry. He has had similar spells before, but this one is different. Allen almost seems to be going through the motions – his jokes are flat, his stories are poorly focused, and the sense of zany energy that characterized his best films is absent.

The last time Allen directed himself was in 2012. Since then, he has had a number of actors functioning as his cinematic avatars, including Jesse Eisenberg and Timothee Chalamet. This time, it's Wallace Shawn's chance and the results aren't pretty. Shawn tries ineffectually to capture Allen's mannerisms and approach to dialogue and the result is stilted and awkward. This is no My Dinner with Andre. One might suppose that, in casting Shawn, Allen did the best with what was available. Abandoning New York for Europe (it was shot in and around San Sebastian, Spain), he relied heavily on European actors. The few Americans agreeing to appear were Shawn, Gina Gershon, Steve Guttenberg, and Richard Kind, all of whom have defended Allen. Christoph Waltz is arguably the highest-profile name in the cast, although his role is a cameo.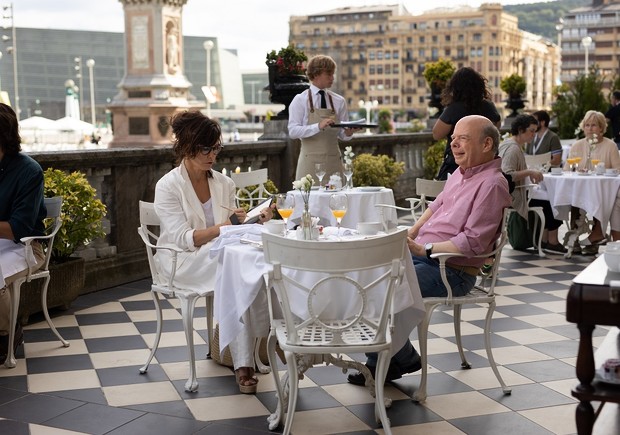 The movie transpires in and around the San Sebastian Film Festival, a cartoonish version of the real event that surprisingly seems more like an outsider's perspective than that of someone who has been an honored guest at many such fetes. Allen's point-of-view is odd; it's a weird conflation of an homage and a parody. There's nothing loving about the portrayal but it accurately captures some of the pretentious navel-gazing that defines everyone caught in a festival bubble. Allen is using a poison pen to take aim at both indie filmmakers and film critics but his darts aren't sharp and they often miss their targets.

As one might deduce from the title, the movie focuses on a guy named Rifkin (full name, Mort Rifkin, played by Shawn), who's spending a "vacation" in Spain attending the San Sebastian Film Festival. He's there not because of his reputation as a snobbish film critic (who adores anything associated with the French New Wave or its card-carrying members) but because his publicist wife, Sue (Gershon), represents up-and-coming director Philippe (Louis Garrel). Mort is worried that if he's not around, Philippe might snatch Sue away from him. His being there doesn't change the dynamic but instead makes it likely that that the infidelity will happen under his nose. Meanwhile, Mort becomes attracted to a female doctor, Dr. Jo Rojas (Elena Anaya), whose union is less joyous than Mort's.

Although Allen is careful not to provide fuel for his critics by having Mort and Jo embark on an affair, the movie doesn't completely sidestep an ongoing theme in many of Allen's movie: the much older man being romantically entangled with younger women. In this case, Shawn (who was 77 when the movie went in front of cameras) is involved with Anaya (age 45) and Gershon (age 58). It's not the best of looks for the writer/director, although considering how tarnished his reputation is at the moment, it's unlikely that this aspect is going to push many viewers into the anti-Allen camp.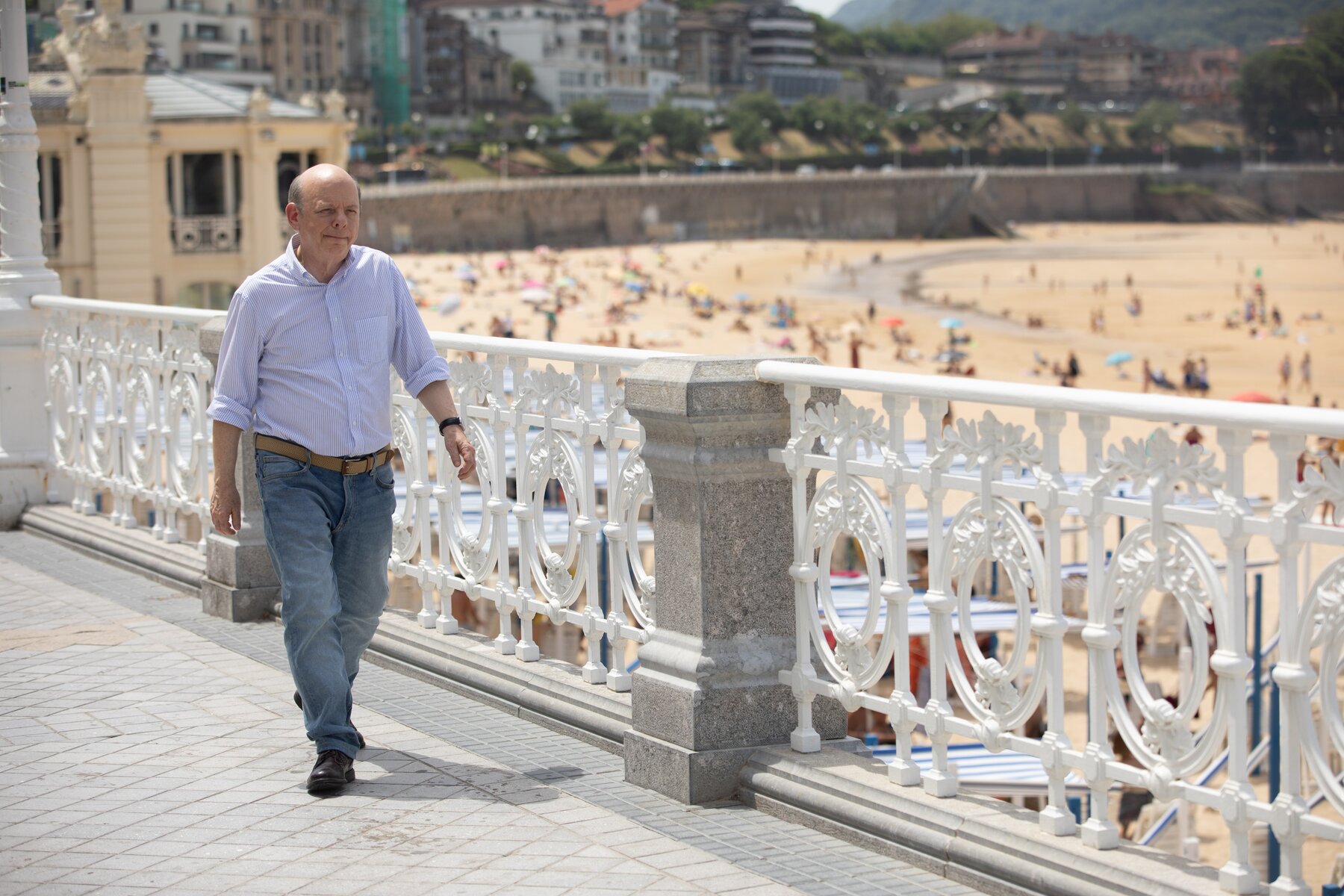 Outside of the domestic elements, Rifkin's Festival offers a lot of tired dialogue romanticizing movies as they used to be and bemoaning what they have become. It's unclear whether this is meant to be serious or satirical – probably a little of both. Allen turns to various famous directors of the past – Truffaut, Godard, Welles, Fellini, and Bergman in particular – for black-and-white dream sequences/fantasies. These represent the film's highlights but even they feel perfuctory. Allen's early films were chock full of better, deeper homages to past cinema.

During Allen's career, fans have often played the waiting game, dismissing lesser films while waiting for the Next Great One, which always seemed to be just around the corner. One has to wonder whether, at this stage of his life, he's making movies not because the passion for the creative act still burns but because this has become a comfortable habit. The possibility exists, of course, that Allen still has another masterpiece or two left but, with every middling effort like A Rainy Day in New York or Rifkin's Festival, it can be difficult to hold the faith.
---
Rifkin's Festival (United States/Spain/Italy, 2020)
---
Three...better movies of this genre
worse movies of this genre
Three...better movies of Wallace Shawn
worse movies of Wallace Shawn
Three...better movies of Gina Gershon
worse movies of Gina Gershon
(There are no more worst movies of Gina Gershon)
Three...better movies of Elena Anaya
worse movies of Elena Anaya
(There are no more worst movies of Elena Anaya)