Movies starring Alan Alda Aviator, The
Had Martin Scorsese made this film 25 years ago, it would have been greeted with a surge of curiosity. Howard Hughes, one of the richest eccentrics of the 20th century, was still fresh in the public's mind at that time. Now, more than a quarter c...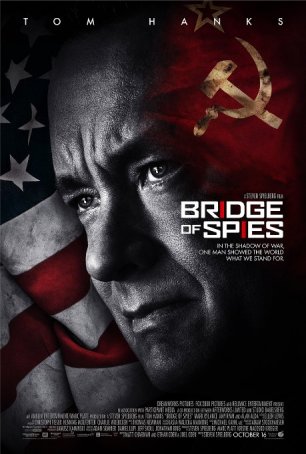 Bridge of Spies
With names like Spielberg, Hanks, and the Coen Brothers, it's hard not to be excited about a project like Bridge of Spies. Yet, although the workmanlike production is solidly engaging, it falls short of the loftiest expectations. It's worth s... Everyone Says I Love You
In the past decade, only two live-action, mainstream musical motion pictures have been released. While the first, Little Shop of Horrors, met with some success, the second, Newsies, was a box-office disaster. The poor performance of the Disney-ba...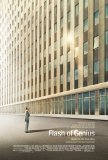 Flash of Genius
Flash of Genius is based on the real-life story of engineer Bob Kearns, who is credited with inventing the intermittent windshield wiper. The movie, which recounts the period beginning with the invention and continuing through a lawsuit against Fo... Flirting with Disaster
Different parts of the female anatomy fascinate various men. Some are drawn to legs, others to breasts, and others to hips. But Tony, one of the many characters to join the bizarre cross-country trek chronicled in Flirting with Disaster, is an ar...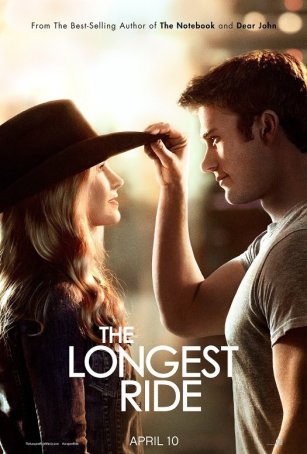 Longest Ride, The
As a romance, a drama, or even a sports movie, The Longest Ride never reaches a satisfying destination. With its confused, sometimes-contradictory themes and scattershot love story aspirations, the film never gains traction on the shifting sands of i... Manhattan Murder Mystery
What happens when a bored wife thinks her kindly old neighbor commits a murder? Woody Allen attempts to answer the question in his latest cinematic endeavor, Manhattan Murder Mystery. Carol Lipton (Diane Keaton) and her husband Larry (Woody A...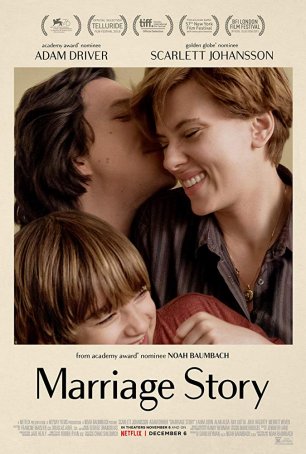 Marriage Story
Marriage Story is the best thing Noah Baumbach has done since his 2005 breakthrough, The Squid and the Whale. Since then, Baumbach has spent a great deal of time exploring mumblecore, polishing his indie credentials, and following in the foots... Murder at 1600
The "1600" in the title, Murder at 1600, refers to a house number on Pennsylvania Avenue: the address of the White House. That makes this the third movie in three months (following Shadow Conspiracy and Absolute Power) to deal with high-level gov... Object of My Affection, The
The Object of My Affection, based on the novel of the same name by Stephen McCauley, is a pleasant romantic comedy that asks (and tries to answer) questions about the nature of love, sex, family, and friendship. And, while some of the solutions ar...