Movies starring Michael Murphy Away from Her
It has been said that Alzheimer's is the only "major" terminal condition to exact a greater toll on the family than the victim. Compared to cancer (for example), Alzheimer's offers a relatively gentle journey into oblivion for the patient, a gradu... Kansas City
Kansas City is Robert Altman's disappointing followup to the equally disappointing Ready to Wear, which underwhelmed critics and audiences alike following its Christmas 1994 release. While Kansas City is a modest step forward for one of America's ... Manhattan
There are three kinds of Woody Allen movies: the comedies, the dramas, and the hybrids. Manhattan, which many critics believe to be Allen's most complete motion picture, belongs solidly in the third category - it has plenty of humorous lines (some... Nashville
Not only is Nashville the title of Robert Altman's 1975 cinematic masterpiece and the name of the city in which the action is set, but it is the biggest and most colorful character on a palette crammed with well-developed, interesting individuals. ... Silver City
John Sayles has always made political films; they are his bread-and-butter. Yet none, not even Matewan or City of Hope, has been more openly partisan than Silver City, which rips into the anti-environmental policies of the current administration, ...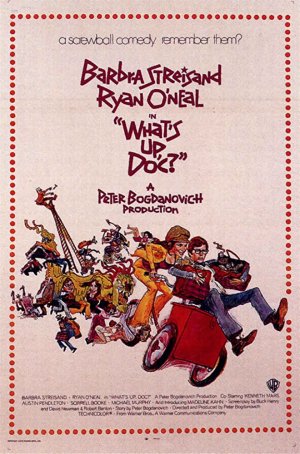 What's Up Doc?
Until recently re-watching it, I had forgotten how funny What's Up Doc? is. The combination of Peter Bogdanovich's pacing, Buck Henry's humor, and the actors' comedic timing makes for one of the funniest outings of the 1970s. Moreover, ...