Movies starring Julie Christie Away from Her
It has been said that Alzheimer's is the only "major" terminal condition to exact a greater toll on the family than the victim. Compared to cancer (for example), Alzheimer's offers a relatively gentle journey into oblivion for the patient, a gradu...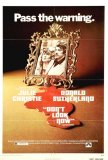 Don't Look Now
Don't Look Now, Nicolas Roeg's nighmarish and atmospheric 1973 classic, takes the viewer on a winding, unpredictable trip that starts as a meditation on grief and ends as a supernatural thriller. It's a stark, tragic melodrama that veers off into ... Dragonheart
In the early summer sweepstakes, Warner Brothers has weighed in with Twister, Paramount with Mission Impossible, and now Universal with Dragonheart, director Rob Cohen's swords-and-sorcery saga. No prizes for guessing which is most likely to be th... Finding Neverland
If it's Disney (or its subsidiary, Miramax), it must be "inspired by true events." Or maybe it just seems that way. Those words, which appear in a caption at the beginning, are chose with care (more care than the similar preface to Hidalgo). Fin...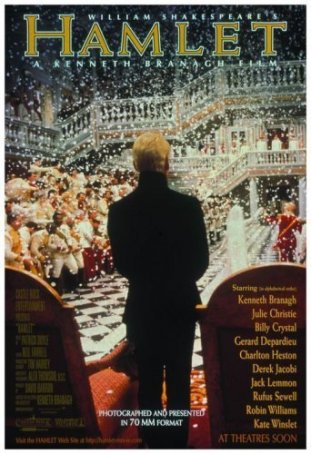 Hamlet
"Presenting the play uncut has allowed the characters to reveal even more, and we discover extra details about them which are usually lost on stage. The political situation becomes clearer, and Hamlet is revealed as a knowledgeable man of the thea...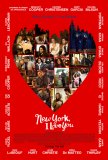 New York, I Love You
New York, I Love You is the second in a planned five-film series of anthologies that explores different meanings of love. The first movie, Paris, I Love You, was released in 2007. There are also projected excursions to Jerusalem, Rio, and Shangha...
Run Time: 1:40
U.S. Release Date: 2009-10-16
MPAA Rating:
"R" (Profanity, Sexual Situations)
Genre:
DRAMA
Director:
Fatih Akin, Yvan Attal, Allen Hughes, Shunji Iwai, Jiang Wen, Shekhar Kapur, Joshua Marston, Mira Nair, Natalie Portman, Brett Ratner, Randall Balsmeyer
Cast:
Shia LaBeouf
,
Andy Garcia
,
Christina Ricci
, ...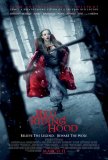 Red Riding Hood
At least the werewolves in Red Riding Hood have teeth and, when in human form, they don't parade around shirtless. Alas, wearing the PG-13 like a Scarlet Letter, the movie advertises an absence of true horror. Even Lon Cheney Jr.'s Wolfman was scar... Troy
The line between epic spectacle and overblown bore is often as unclear as it is easily crossed. So it's no surprise that Wolfgang Petersen's Troy navigates that demarcation like a drunk driver on a twisty two-lane highway. There are times when T...