Movies starring Jim Caviezel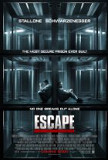 Escape Plan
Escape Plan can best be viewed through glasses with nostalgia-tinted lenses. It's a Valentine to the '80s starring two of the decade's larger-than-life action stars in a plot that would have been at home during the Reagan years. Some thirty years l...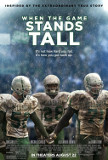 When the Game Stands Tall
When the Game Stands Tall is one of those cliché-riddled feel good movies that, by trying too hard to be inspirational, ends up as cloying and overly sentimental. At first glance, the narrative trajectory might seem to be on a different vector fr...