Movies starring Lauren Bacall Big Sleep, The
During the 1940s and 1950s, film noir was one of the most popular Hollywood movie forms. With its roots in both German Expressionism and the American hard-boiled detective fiction of the '20s and '30s, film noir caught on with a public in search o...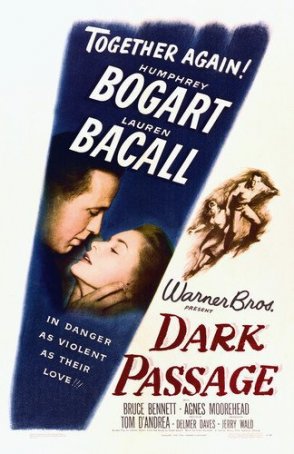 Dark Passage
In the history of motion pictures, there has never been a more romanticized couple then Humphrey Bogart and Lauren Bacall. When it was revealed that their sizzling on-screen chemistry had an off-screen component, they became the biggest story ... Dogville
Warning: Significant spoilers starting in Paragraph #4. (But, in a case like this, do plot details really matter?) Danish filmmaker Lars von Trier has gone from Dogma to Dogville. The director's latest, a three-hour political allegory, has fu... Howl's Moving Castle
Now that Disney has joined Fox and Dreamworks in abandoning traditional animation for that of the 3-D computer generated variety, hand-drawn animation has become an endangered species (although, given the cyclical nature of this sort of thing, it wil... Manderlay
Let me start with a few brief editorial comments about Lars von Trier. Key to understanding my views about Manderlay is my disclosure of a belief that in order to be able to criticize something, you have to have first-hand familiarity with it. Vo... Ready to Wear
"[Ready to Wear/Pret-a-Porter] is just a silly little movie, it's not a serious epic. So just enjoy, laugh with it, have a good time. It's no big deal." - Robert Altman, director of Ready to Wear One wonders whether Robert Altman arrived at ...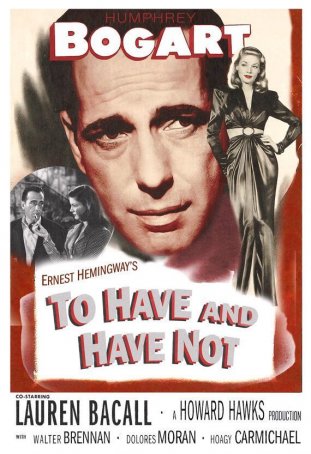 To Have and Have Not
Despite boasting an impressive roster of talent both in front of and behind the camera, To Have and Have Not remains a "lesser" film on Humphrey Bogart's resume, often euphemistically referred to as a "minor" or "overlooked" classic. Labeling... Walker, The
It would be fair to characterize writer/director Paul Schrader as someone who's fascinated by the seamier side of human nature. Some of his best known screenplays, including Taxi Driver and Raging Bull for Martin Scorsese, have plumbed the depths ...