Movies directed by Oliver Parker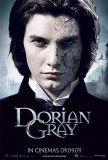 Dorian Gray
Oliver Parker has made a career out of adapting Oscar Wilde, with versions of An Ideal Husband and The Importance of Being Earnest already on video store shelves. For his latest, Parker has turned his attention to what may be Wilde's most famous no... Ideal Husband, An
An Ideal Husband is a delightful parfait - an irresistible concoction of brilliant dialogue, sumptuous set design, top-notch acting, and a plot littered with Machiavellian twists. Possessing a light tone tinged with an acerbic accent, An Ideal Hus... Importance of Being Earnest, The
The chief pleasure to be found in any version of Oscar Wilde's play, The Importance of Being Earnest, is the dialogue, and Oliver Parker's re-interpretation is no different. All of the great lines are here: "The very essence of romance is uncertai... Othello
It seems that hardly a year goes by without a new cinematic adaptation of one of Shakespeare's plays, and, of late, Kenneth Branagh's name has become intimately entwined with that of the Bard. While Branagh, who helmed Henry V, Much Ado About Noth...