Movies starring Irene Jacob My Life so Far
My Life So Far is a pleasantly nostalgic look at a few transformative months in the life of a 10-year old Scottish boy. Brought to the screen by director Hugh Hudson and producer David Puttnam (who collaborated on Chariots of Fire), My Life So Far... Othello
It seems that hardly a year goes by without a new cinematic adaptation of one of Shakespeare's plays, and, of late, Kenneth Branagh's name has become intimately entwined with that of the Bard. While Branagh, who helmed Henry V, Much Ado About Noth...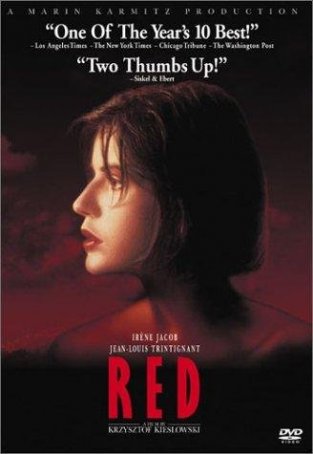 Three Colors: Red
"Blue, liberty; White, equality; Red, fraternity... We looked very closely at these three ideas, how they functioned in everyday life, but from an individual's point of view. These ideals are contradictory with human nature. When you deal with th... U.S. Marshals
To me, the idea of a sequel to The Fugitive always seemed like a bad idea. True, Sam Girard (Tommy Lee Jones) was a more interesting character than Richard Kimball (Harrison Ford), but could he carry a movie on his own? Sadly, we'll never really ...