Movies starring Lou Taylor Pucci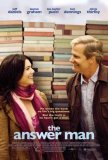 Answer Man, The
The Answer Man is one of those modestly diverting motion pictures that's as sweet as cotton candy - and as insubstantial. "Forgettable" is the best term for something like this. It's not painful to sit through but it's unlikely anyone is going to...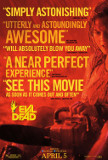 Evil Dead
It's tempting to look at the 2013 reincarnation of Evil Dead as yet another pointless remake of an '80s horror film. Haven't there been enough of these? One glance at the credit list reveals that both director Sam Raimi and star Bruce Campbell (o...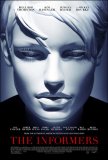 Informers, The
People suck. Life sucks. And when you get to the top, you realize that everything is hollow and pointless. That sums up Bret Easton Ellis' philosophy as well as the central themes of the latest downer of a movie based on one of his novels. The ... Thumbsucker
When it comes to tales about the hand's opposable digit, there have been Thumbelina, Tom Thumb, and now Thumbsucker. A quirky character piece that could just as easily go by the title of Ritalin Nation, Thumbsucker boasts a strong character arc, s...