Movies starring Vincent D'Onofrio Break-Up, The
If you have a powerful desire to see Jennifer Aniston's bare butt, The Break-Up is not to be missed. But if the former Mrs. Pitt's posterior isn't high on your list of sights to see, the film is better left to unspool in theaters unviewed. The Br... Cell, The
New Line Cinema faces a monumental feat in attempting to market The Cell, a decidedly non-mainstream serial killer thriller that has the sensibilities of an art film. Visually enticing and intellectually demanding, The Cell takes viewers deep into...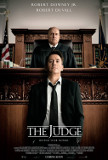 Judge, The
Two words that come to mind when considering The Judge are generic and predictable. It's also well-intentioned and earnest (perhaps to a fault). There are some good scenes and instances of strong acting but the project as a whole is so familiar tha... Men in Black
Have you ever seen a tabloid headline like this: "Woman gives birth to son of six-headed alien"? Men in Black, the new science fiction comedy from cinematographer-turned-director Barry Sonnenfeld (Get Shorty), postulates that such stories are not...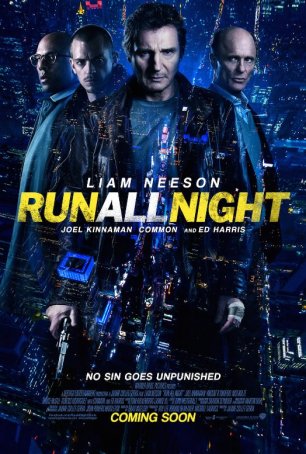 Run All Night
Liam Neeson action thrillers come in two categories: the straightforward variety that transform him into a superhuman force of nature and those that are grittier and a little more respectful of an adult audience's intelligence. Considering the wa... Strange Days
December 30, 1999: the penultimate day of the penultimate year of the century (the 20th century doesn't officially end until the close of 2000). In Los Angeles, the "biggest party of all time" is already underway. Crime is flowing as freely... Thumbsucker
When it comes to tales about the hand's opposable digit, there have been Thumbelina, Tom Thumb, and now Thumbsucker. A quirky character piece that could just as easily go by the title of Ritalin Nation, Thumbsucker boasts a strong character arc, s... Whole Wide World, The
During the course of his short, stormy life, Depression era writer Robert E. Howard created more than two dozen pulp heroes, and wrote hundreds of short stories. His best-known creation, Conan the Barbarian, became so popular during the 1970s...