Blonde (United States, 2022)
September 27, 2022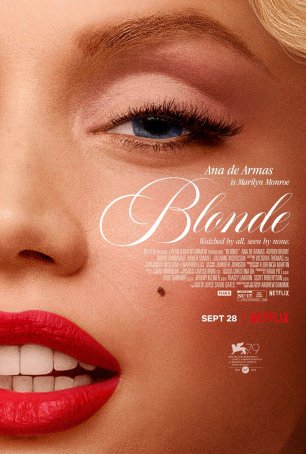 60 years after her untimely death, Marilyn Monroe retains her mystique and mystery. Arguably the movie industry's biggest female star and the progenitor of the modern sex symbol, the "real" Marilyn (born Norma Jean Mortenson then baptized Norma Jean Baker) has remained somewhat elusive, hidden behind the mythology that has developed in the six decades since Marilyn swallowed too many sleeping pills. The latest filmmaker to attempt to probe into Marilyn's reality is Andrew Dominik (Killing Them Softly), who sees the actress as a role played by Norma Jean. He also seems more interested in the allegorical aspects of Marilyn's life, offering a cautionary tale about the ugly side of stardom and a vicious takedown of the pre-#metoo misogynistic Hollywood system. The end result is an overlong journey into misery that loses sight of the light as it delves ever deeper into the darkness.

The Marilyn of this movie is a victim and Blonde is a chronicle of her victimization – not so much a story as a tedious collage of loosely-interrelated incidents. By focusing primarily on how Marilyn was exploited by nearly everyone in her life, the movie loses all the things that made her into an icon. There's no joy to be found here, just unrelieved misery. Blonde is acknowledged to be a "fictionalized biography" that uses established facts as the skeleton of a narrative that's as much made-up as it is real. Based on what has made it to the screen, it's hard to understand why Marilyn was famous at all.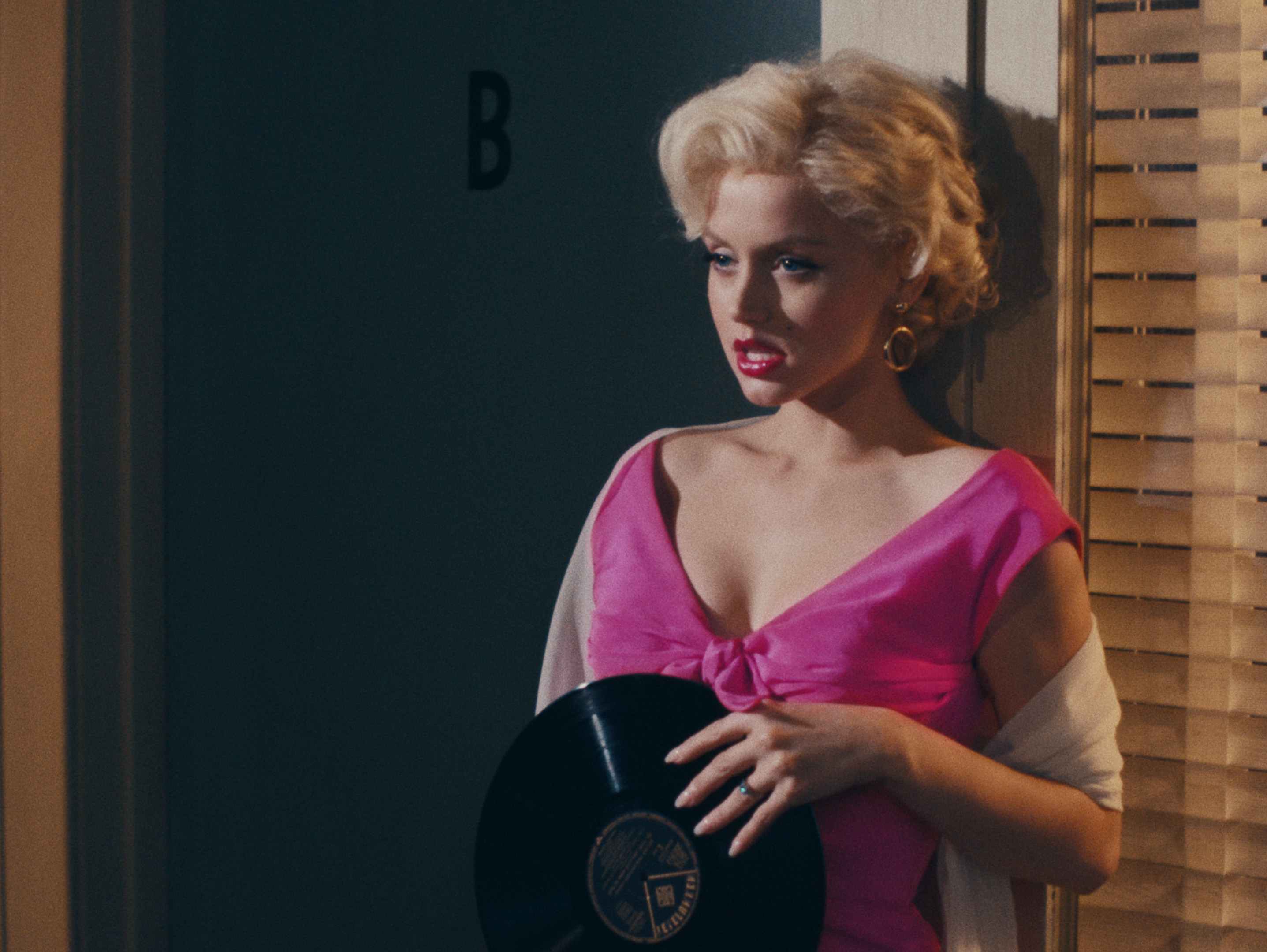 This isn't the first movie to show a fascination with the Norma Jean/Marilyn duality. In 1996, HBO produced a high-profile bio-pic called Norma Jean & Marilyn that opted to use different actresses (Ashley Judd, Mira Sorvino) as Norma Jean and Marilyn. The results were mixed but the film at least provided a more balanced view of the character than Blonde. In adapting Joyce Carol Oates' novel, Dominik has taken even more liberties than the author but not necessarily to good effect. Enduring the entirety of the nearly three-hour movie is closer to work than entertainment.

The movie begins during Norma Jean's childhood (she's played as a young girl by Lily Fisher), showing the emotional and physical abuse inflicted on her by her mentally unstable mother, Gladys (Julianne Nicholson). Throughout its running length, Blonde emphasizes the importance of her parents to Norma Jean and how their absence contributes to an ongoing sense of abandonment and inadequacy. Gladys ends up in a mental asylum; Norma Jean visits her several times seeking approval only to be ignored or dismissed. Her absentee father contacts her via apologetic letters but refuses a face-to-face meeting. Meanwhile, her ambiguity about her mother's inadequacies influences a decision to terminate an unplanned pregnancy.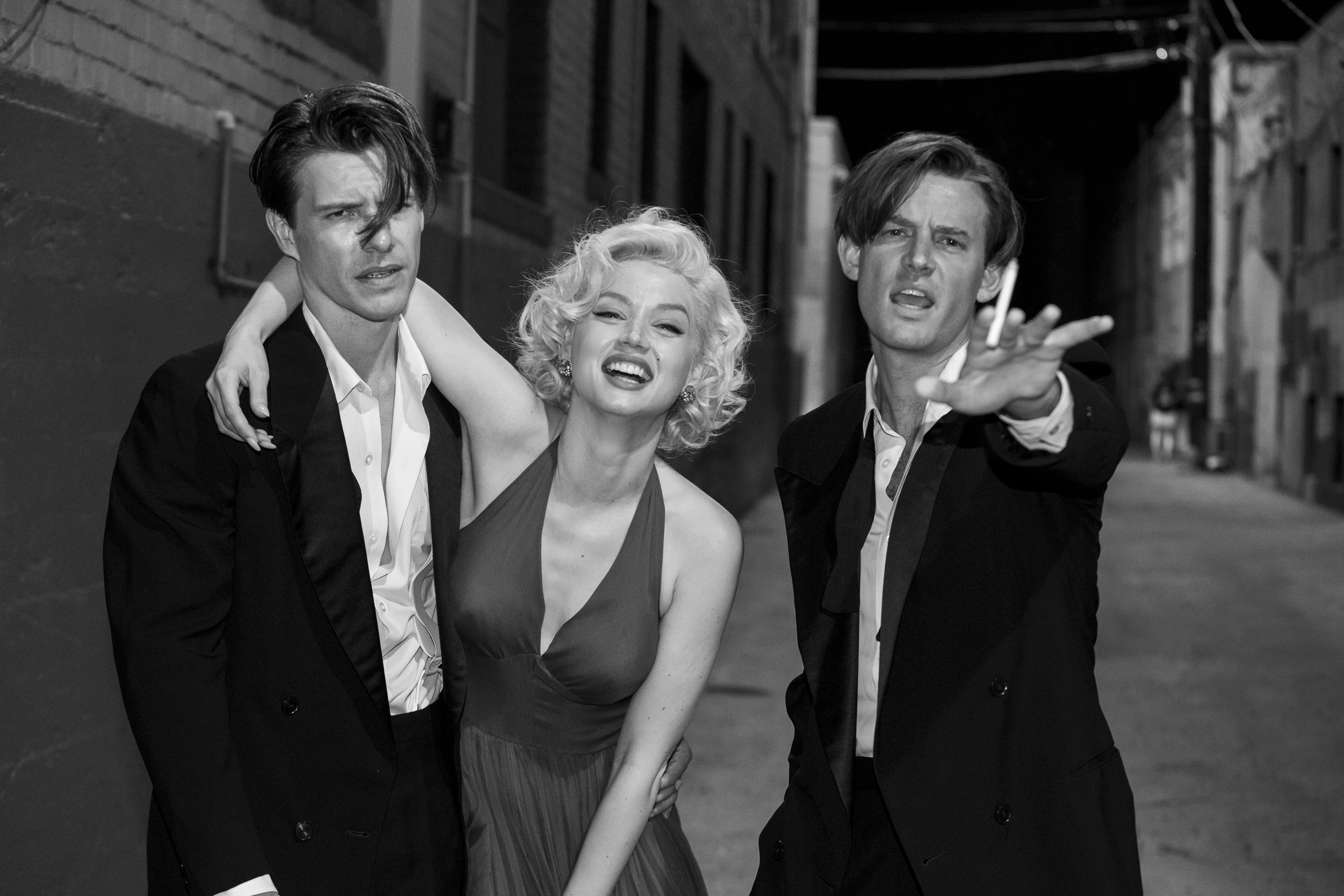 Most of Blonde focuses on Norma Jean's life after she has chosen the stage name of Marilyn Monroe (and is played by Ana de Armas). Dominik gives us vignettes from the Life and Times of the Most Unhappy Star in Hollywood. She meets (and is preyed upon by) numerous people. She's shown submitting to the casting couch to get a role and is frequently the object of unreasonable requests by male directors. She is given prescription drugs by a physician to calm her nerves. Her makeup artist, Whitey (Toby Huss), is always on hand to effect the transformation to Marilyn whenever Norma Jean requires it. She falls for Joe DiMaggio or, as he's called, "The Ex-Athlete" (Bobby Cannivale), whose loving attentions become violent. The only genuinely likeable character in Marilyn's orbit is "The Playwright," a.k.a. Arthur Miller (Adrien Brody), whose attentions are presented as genuine and who never makes demands of Marilyn. Her two unhappy professional productions with Billy Wilder (Ravil Isyanov), The Seven Year Itch and Some Like It Hot, are chronicled. Her affair with JFK (Caspar Phillipson), is ugly and one-sided. The President is depicted as a cold womanizer who's worse than Bill Clinton and Donald Trump combined. Blonde ends, as it must, with Marilyn lying naked and dead on August 5, 1962.

To emphasize the "artistic" nature of his film, Dominik feels compelled to play with film techniques. The movie often changes aspect ratios; although the majority of the scenes are presented in 1.33:1, there are times when a more cinematic option is used. The director freely and haphazardly switches between black & white and color. For a while, I tried to figure out a reason for the changes but every time I considered a possibility, it was quickly invalidated. Whatever the rationale, I wasn't able to decode it. The director's voyeuristic instincts also lead to innovations like the "fetus-cam" that we might be better without.

Ana de Armas provides a better, more nuanced Marilyn than Dominik's script deserves. With blonde tresses and excellent costuming and makeup, she provides an excellent recreation of the dead star (minor, occasional accent slips excepted) but the rawness of her performance is too often eclipsed by Dominik's directorial excesses, as if he can never allow his lead actress to shine on her own merits. This is unfortunate because she's really good; she's just not allowed to consistently show it. The supporting cast is strong but, of the various secondary players, only Adrien Brody gets to play someone with a soul.

The MPAA has seen fit to brand Blonde with the scarlet NC-17. The reasons for this say more about the men and woman comprising the ratings committee than it does about the film. The amount of nudity in Blonde is significant but not excessive. Off the top of my head, I can name a half-dozen R-rated films that were more extreme. The likely reason for the classification is the scene in which Marilyn performs oral sex on JFK. However, although there's no doubt about what's happening, it's not explicit. The President's member is kept off-screen. Overall, I'd argue that if Basic Instinct deserves an R then it's difficult at best to make the case that Blonde should be given an NC-17.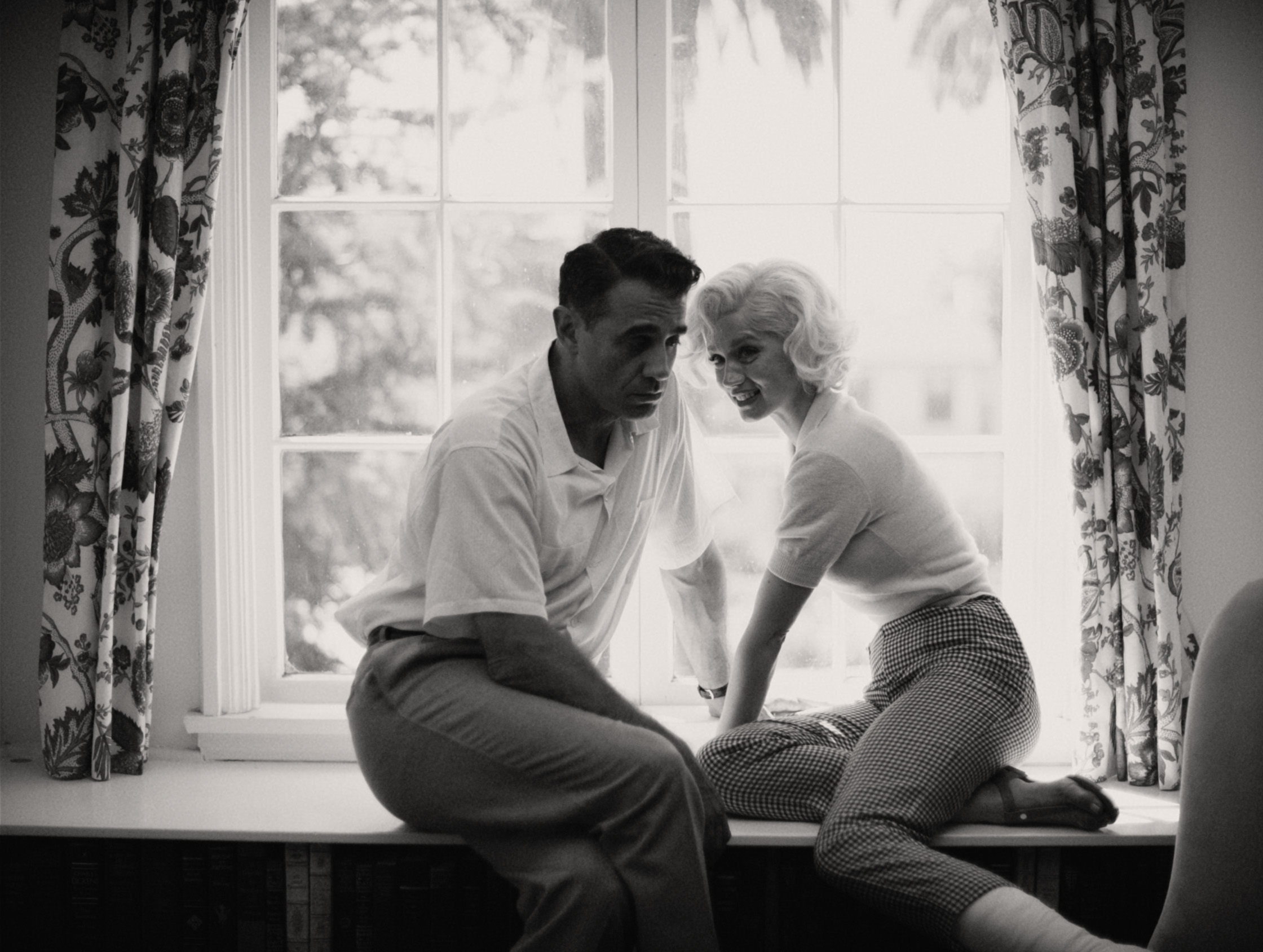 Blonde is one of Netflix's "prestige" productions, given a release date just as the 2022 Oscar window is opening. However, although the movie has pretensions of greatness, it doesn't fully work on any level. Even for someone with a deep and abiding love of '50s movies (the era when Marilyn was at the height of her prowess), the depictions of the glitz and glamor are hollow backdrops to the main character's unending suffering and abuse. While a serious, introspective look at the factors that contributed to the building of Marilyn's star might make for a fascinating bio-pic, Dominik's focus on the ugliness of the process to the exclusion of all else makes for unpleasant viewing. The director may be able to make a compelling case for why he made Blonde the way he did but I can make an equally compelling case for why only a masochist would want to sit through the whole thing.
---
Blonde (United States, 2022)
---
Three...better movies of this genre
worse movies of this genre
Three...better movies of Ana de Armas
worse movies of Ana de Armas
Three...better movies of Adrien Brody
worse movies of Adrien Brody
Three...better movies of Bobby Cannavale
worse movies of Bobby Cannavale