ReelViews for NC-17 movies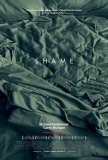 Shame
Spoiler warning: In discussing the movie, I have revealed more about the plot than I normally do, including a brief, oblique reference to the ending. Although Shame is not narrative-driven, those who want a "pure" experience may wish to read no fur... Showgirls
In 1990, the MPAA introduced the NC-17 rating to provide an outlet for legitimate adult fare -- non-pornographic motion pictures with content deemed too strong for the under-17 crowd. The first movie released with an NC-17 was Henry and June... The Cook, the Thief, His Wife and Her Lover
If there's anything disgusting or grotesque that The Cook, the Thief, His Wife, and Her Lover doesn't dabble in, I'm at a loss to figure out what it is. This film, a wildly exuberant, bitingly satirical examination of excess, bad taste, and grea...