Movies starring Tracey Ullman Bullets over Broadway
Sure as the turning of the leaves, this time of the year, fresh with the scent of Oscars to come, brings the release of a new Woody Allen motion picture. Two years ago, his Fall contribution was Husbands and Wives. Last year, it was Manhattan Mur... Corpse Bride
Note: I suppose the official title of the movie is Tim Burton's Corpse Bride, presumably to distinguish it from William Shakepeare's Corpse Bride or Jane Austen's Corpse Bride. The wordiness seems silly so, for the purposes of this review, the fil... Dirty Shame, A
It can be convincingly argued that John Waters' oeuvre is an acquired taste. If that's the case, I haven't yet acquired it. I view Waters as a pre-adolescent male in a state of arrested development. He is obsessed with what kids snickeringly ref... I Could Never Be Your Woman
Considering the talent involved - writer/director Amy Heckerling (Clueless) and actors Michelle Pfeiffer and Paul Rudd - I Could Never Be Your Woman could contend for the most high-profile motion picture yet to take the direct-to-DVD route. This w... I'll Do Anything
This certainly isn't the first motion picture to focus on father/daughter bonding, nor will it be the last. But I'll Do Anything has the distinction of being enjoyable and entertaining, while bringing a new twist or two to an old subject. No...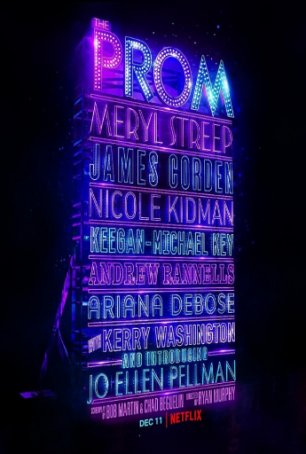 Prom, The
Despite its awkward and uneven elements, The Prom offers enough high-energy moments to be seen as a passable motion picture adaptation of the stage play written by Bob Martin and Chad Beguelin. As movie adaptations of musicals go, this one is ... Robin Hood: Men in Tights
Anyone remotely familiar with the Robin Hood legend knows the basic story behind this parody. Robin (Cary Elwes) is the dashing hero who, along with his band of Merry Men (which includes members Will Scarlet O'Hara and Achoo the Moor), roams Sherw...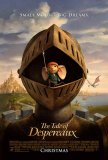 Tale of Despereaux, The
As animated films go, The Tale of Despereaux represents adequate family entertainment. The quality is nowhere near the level we have come to expect from Pixar but, since there are no Pixar films in theaters this time of year, The Tale of Despereau...