Movies starring Mary Kay Place Being John Malkovich
These days, critics (and non-critics, for that matter) are fond of complaining about how multiplexes are populated by cookie-cutter motion pictures that follow safe, formula-derived patterns designed to please audiences who want a different version... Citizen Ruth
The average movie about the abortion debate tends to be preachy, melodramatic, and unbearably solemn. So, it comes as something of a shock that the latest venture to the front line of the pro-life/pro-choice battle is actually a comedy. Director/...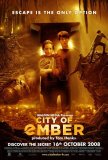 City of Ember
City of Ember has almost anything one could want from a science fiction-based family adventure film: likeable characters, an imaginative setting, and a fast pace. The third item on that list is notable. Recognizing that children often have limite... Manny & Lo
Manny & Lo, the debut feature from writer/director Lisa Krueger, is a wonderfully- textured comic fantasy about family life. With only a few missteps along the way, this film takes us on a deceptively complex journey of discovery into a world t... My First Mister
Beware Opening Night films at film festivals. More often than not, they disappoint. Such is the case with Christine Lahti's My First Mister, which was given the undisputed honor of opening the 2001 Sundance Film Festival. From audience members a... Nine Lives
What's the point? If I wanted to spend 12 minutes watching someone pushing a cart around a grocery store, I'd go to the local A&P, not sit in a movie theater. At least then I could get the week's shopping done. Nine Lives is a failed experiment...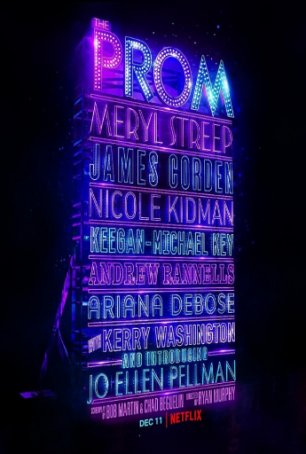 Prom, The
Despite its awkward and uneven elements, The Prom offers enough high-energy moments to be seen as a passable motion picture adaptation of the stage play written by Bob Martin and Chad Beguelin. As movie adaptations of musicals go, this one is ... Rainmaker, The
It has been several years since I've read a book by John Grisham (I believe the last one was The Client). After three or four of Grisham's novels, I grew tired of the predictable repetitiveness and contrived suspense of the narratives. As a resul...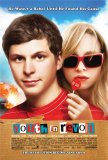 Youth in Revolt
From the beginning, it's apparent that there's something "off" about Youth in Revolt. It's not that the film is fatally flawed, but the tone is uneven, the satire is blunt, the comedy rarely generates more than feeble laughs, and the lead characte...