Movies starring Veronica Cartwright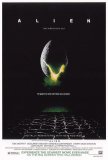 Alien
When Alien was first released during the summer movie season of 1979, science fiction films were all the rage. The trend had been started two years earlier with the unexpected box office success of Star Wars, and, by 1979, anything even remotely co... In the Bedroom
In the Bedroom is arguably one of the year's most anticipated independent releases - a movie whose incessant buzz at Sundance carried it at the crest of a wave to Toronto, then placed it in theaters before the end of the year. For those unable to ... Invasion, The
Based on the evidence at hand, it's impossible to say whether director Oliver Hirschbiegel's (Downfall) original cut of The Invasion would have been any good. What can be said is that the mismatched blending of Hirschbiegel's low-key horror and th...