Movies directed by Ol Parker Imagine Me & You
Romantic comedies don't get more generic than this one. Imagine Me & You (beware movies that borrow their titles from pop songs…) follows the established formula with only one Sapphic deviation - the romantic leads are both female. But, for all...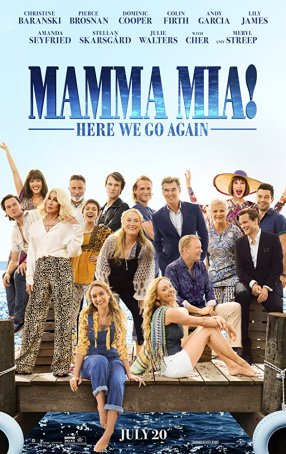 Mamma Mia: Here We Go Again
Even recognizing that it's among the most unnecessary sequels ever made and that it exists purely because of how much money the original Mamma Mia made ($144M domestic, $610M worldwide), it's difficult to hate Mamma Mia: Here We Go Again. I...