Movies starring Megan Fox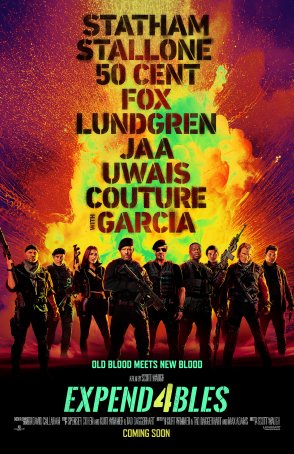 Expend4bles
If Expend4bles was simply hampered by lazy writing and indifferent acting, it might not matter. After all, to be fair, those descriptors fit the earlier installments of the series – The Expendables, The Expendables 2, and The Expendables 3 – an...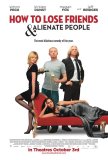 How to Lose Friends and Alienate People
How to Lose Friends and Alienate People is an uneasy marriage of satire and romantic comedy. The film's inability to decide whether it wants to be sweet and life-affirming or vicious and nasty creates not only a disconnect on the story level but r...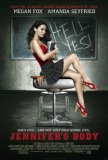 Jennifer's Body
Jennifer's Body mixes, matches, and crosses three popular genres: horror, comedy, and teen angst. Unfortunately, it fails at all of them - and "fails" might be too kind a term. This movie is a spectacular disaster, the kind of thing a cat might b...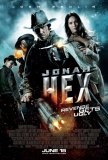 Jonah Hex
With its skinny running length (80 minutes, including credits), often incoherent narrative, and neutered violence, Jonah Hex shows all the signs of having been re-worked in the editing room. The resultant production, as is often the case in situat...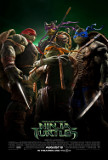 Teenage Mutant Ninja Turtles
Teenage Mutant Ninja Turtles, the 2014 iteration of a franchise that has been a kids' staple for more than 25 years, is a close cousin to Transformers. Both gained mainstream popularity as a result of toys and TV shows, both have die-hard followin...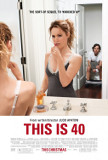 This is 40
This is 40 has the feel of one of those French "family comedies" - sort of like the kind of thing brought to the screen by Cedric Klapisch, except with more profanity and vulgarity. There's not much in the way of a conventional narrative. This is 4... Transformers
When it comes to Transformers, I have no ax to grind, pro or con. For me, it's just another loud, plot-deficient summer motion picture. In this case, nostalgia doesn't grip me - I'm too old to have played with the gadgets or watched the cartoon. ...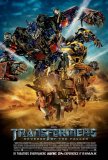 Transformers: Revenge of the Fallen
Call me old fashioned, but I like a little side story and character to go along with my order of big, loud special effects. Apparently, I'm in the minority, though, because the original Transformers made more money than I'd see in 300 lifetimes. ...