Movies starring Ramon Rodriguez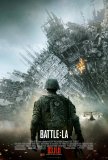 Battle Los Angeles
Perhaps it's a backhanded compliment to acknowledge that, as would-be "event" films about alien invasions go, Battle Los Angeles is superior to both Independence Day and Skyline. Nevertheless, the movie is likely to miss the mark for anyone in sear...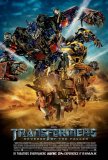 Transformers: Revenge of the Fallen
Call me old fashioned, but I like a little side story and character to go along with my order of big, loud special effects. Apparently, I'm in the minority, though, because the original Transformers made more money than I'd see in 300 lifetimes. ...