Movies directed by Jonathan Liebesman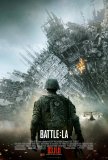 Battle Los Angeles
Perhaps it's a backhanded compliment to acknowledge that, as would-be "event" films about alien invasions go, Battle Los Angeles is superior to both Independence Day and Skyline. Nevertheless, the movie is likely to miss the mark for anyone in sear...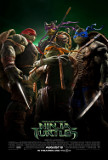 Teenage Mutant Ninja Turtles
Teenage Mutant Ninja Turtles, the 2014 iteration of a franchise that has been a kids' staple for more than 25 years, is a close cousin to Transformers. Both gained mainstream popularity as a result of toys and TV shows, both have die-hard followin...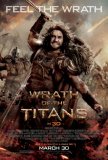 Wrath of the Titans
For those with a burning curiosity to know how The Lord of the Rings as directed by Michael Bay might look, Wrath of the Titans provides an idea. This is epic fantasy for teenage boys as only Hollywood can do it: with plenty of grotesque monsters a...