Movies starring Tom Hulce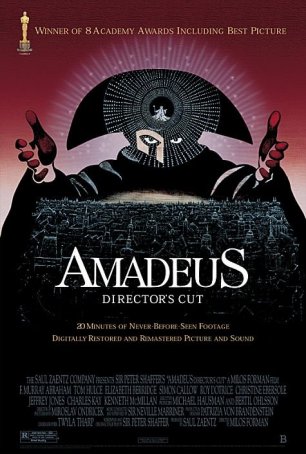 Amadeus
Most movies about artists (painters, composers, authors, etc.) tend to be dull and uninspired, rendering the subject of the film far less interesting than his or her work. Amadeus is an exception. In fact, it is arguably the best motion picture e... Hunchback of Notre Dame, The
Out of respect for the stunning visuals and family entertainment value of Disney's 34th animated feature, I can do no less than recommend The Hunchback of Notre Dame. Sadly, however, this is the least-enjoyable animated feature to come from th... Mary Shelly's Frankenstein
"In the last 20, 30 years, [Frankenstein has] been claimed by a whole generation of academics and scholars as a seminal piece of literature of that time. [It's] something which now, post-Freud, they feel reveals so many observations about family l...