Movies starring Demi Moore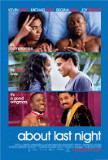 About Last Night...
A marriage between the creative talents of David Mamet and Edward Zwick might seem to be an unlikely union but, in the case of 1986 feature About Last Night..., it is surprisingly effective. Zwick, best known for the emotional resonance he brings ... Bobby
In the movie business, there's no such thing as "truth in titling." If there was, Bobby would be called A Bunch of Boring, No-Name, Cookie-Cutter Characters. Although that lacks the brevity and appeal of the real title, it's more illustrative of ... Deconstructing Harry
Deconstructing: To write about or analyze in a way that questions traditional assumptions about certainty, identity, and truth, asserts that words can only refer to other words, and attempts to demonstrate how statements about any text subvert the... Disclosure
Recently, Barry Levinson's career has been on the skids. After two critical and popular disasters (the overblown, overbudgeted Toys and the lackluster Jimmy Hollywood), the director is in need of a success. With this adaptation of Michael Crichton... Flawless
Flawless is the fourth heist movie to reach U.S. screens in the past twelve months, surfacing in the wake of Oceans 13, Mad Money, and The Bank Job. While Flawless follows the rules of the genre, it does so in a kindler, gentler manner. This movi... G.I. Jane
With a title like G.I. Jane, it would be easy to dismiss Ridley Scott's latest effort as exploitation fare. Such a reaction, however, would do the picture an injustice. On the other hand, the movie lacks the thematic depth that the film makers wo... Hunchback of Notre Dame, The
Out of respect for the stunning visuals and family entertainment value of Disney's 34th animated feature, I can do no less than recommend The Hunchback of Notre Dame. Sadly, however, this is the least-enjoyable animated feature to come from th...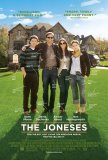 Joneses, The
We all know the phrase "Keeping up with the Joneses," and so does first time writer/director Darrick Borte, who has used that as the basis for his debut, called (appropriately enough) The Joneses. The subject matter is simple enough: Borte has ele...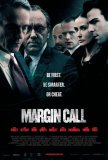 Margin Call
Long ago, the concept of "money" was devised as a means by which commerce could be simplified - after all, it's easier to carry around some kind of marker than cows or cattle or bags of grain. As society has evolved, however, so has the way in whic... Mr. Brooks
Mr. Brooks is a curious mix of the campy and the intelligent, of high concept and low psychology. In spite of these contradictions, or perhaps because of them, it works. This is a tense and engaging thriller, the kind of movie where the audience m...