Movies starring James Belushi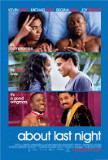 About Last Night...
A marriage between the creative talents of David Mamet and Edward Zwick might seem to be an unlikely union but, in the case of 1986 feature About Last Night..., it is surprisingly effective. Zwick, best known for the emotional resonance he brings ...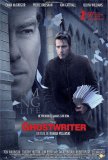 Ghost Writer, The
The Ghost Writer is a reminder that, regardless of his real-life problems, Roman Polanski can still craft compelling thrillers. This isn't Chinatown, but it doesn't need to be. Based on the novel The Ghost by Robert Harris, it's a fictional tale ... Hoodwinked
Not since Reese Witherspoon figuratively donned the red cloak in Freeway has there been a fresh take on the story of "Little Red Riding Hood." With Hoodwinked, the production team has made an attempt to change that, although the end result is more... Jingle All the Way
Jingle All the Way represents Arnold Schwarzenegger's fourth attempt at a "straight" comedy (I'm not counting Last Action Hero or True Lies, which were highly action-oriented), and, like the others that came before it, this movie isn't all that fun...