Movies starring Adam Scott Aviator, The
Had Martin Scorsese made this film 25 years ago, it would have been greeted with a surge of curiosity. Howard Hughes, one of the richest eccentrics of the 20th century, was still fresh in the public's mind at that time. Now, more than a quarter c...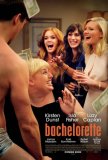 Bachelorette
Sometimes a movie is so good it makes me glad I'm in the business of writing reviews. Bachelorette is not one of those. Sometimes a movie is so bad it makes me want to go into seclusion and never see another film. Bachelorette is one of those. ...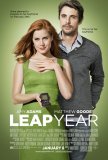 Leap Year
Often, when a romantic comedy fails, it's because of the lack of chemistry between the leads. In the case of Leap Year, the problem isn't the absence of chemistry but the presence of too much of the wrong kind. The sense of cold antagonism that i... Monster-In-Law
Monster-in-Law is appalling misfire of a comedy - a motion picture that takes a situation ripe for the blackest vein of satire and reduces it to a puerile and edgeless pile of goo. Forgive me for a moment if I bemoan the lost potential here. Give...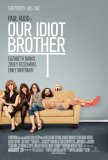 Our Idiot Brother
Lately, comedies seem to come in two flavors: profane raunch-fests that seek to garner laughs via shock tactics and big-screen sit-coms. Despite Zooey Deschanel's repeated utterance of the word "fuck" and a dud of a threesome, Our Idiot Brother fal...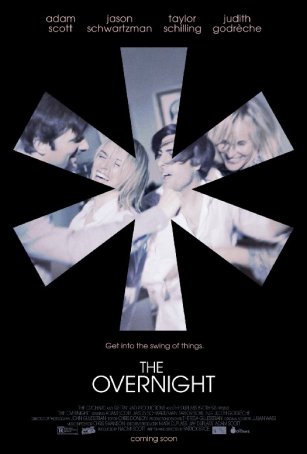 Overnight, The
The Overnight plays like the pilot of a sitcom developed for Netflix or premium cable. A hit-and-miss affair that deals in a sporadically amusing fashion with many of the mundane (and a few not-so-mundane) tribulations of long-term monogamy in marria...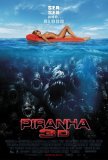 Piranha 3D
Seen in standard (non-IMAX) 3D. A review of Piranha 3D is superfluous - the movie is what it is and does what any good exploitation film should do. Unfortunately, that's a lot more than many entries into the crowded genre can claim. 3D aside (...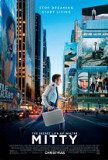 Secret Life of Walter Mitty, The
One could make a compelling argument that The Secret Life of Walter Mitty does what a good remake should do: it takes the essential premise of the original and, while retaining some of the names and touchstones of its predecessor, moves in a new di...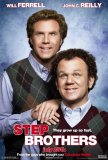 Step Brothers
When did Will Ferrell stop being funny? It wasn't that long ago that this Saturday Night Live alum looked to be following in the footsteps of the likes of Jim Carrey and Adam Sandler but, somewhere along the way, Ferrell's train derailed. Now, on...