Movies starring Jerry O'Connell Can't Hardly Wait
With Can't Hardly Wait, I suppose first time directors Deborah Kaplan and Harry Elfont (whose previous credits include writing the script for A Very Brady Sequel) were trying to recapture the mood of a John Hughes '80s teen comedy. Unfortunately, ... Mission to Mars
Forget The Bonfire of the Vanities. With Mission to Mars, director Brian De Palma has reached a new nadir. Easily the worst movie to date of 2000 (although the year is still young...), Mission to Mars beats out such worthy contenders as Supernova...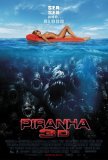 Piranha 3D
Seen in standard (non-IMAX) 3D. A review of Piranha 3D is superfluous - the movie is what it is and does what any good exploitation film should do. Unfortunately, that's a lot more than many entries into the crowded genre can claim. 3D aside (... Scream 2
Scream 2 isn't quite as clever as its predecessor, but it fills the gap with a cutting wit. Death -- even gruesome, bloody death -- can be funny if handled the right way (some will be offended by this statement, but you need look no further than P...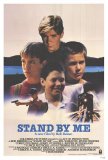 Stand By Me
Stand By Me reinforces something that has been understood in Hollywood for decades: nostalgia sells. With this film, it's "planned nostalgia," meaning that the production was designed from the beginning to encourage older audience members to look ...