Movies starring Seann William Scott American Pie 2
In the case of American Pie, more is less. As in less funny, less sexy, and much, much less enjoyable. This sequel, like so many that have preceded it this year, exists exclusively because its forerunner made a lot of money - and the lack of insp...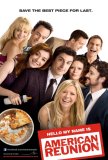 American Reunion
American Pie remains a touchstone of '90s comedies in particular and raunchy teen sex comedies in general. Viewed today, it has retained an element of its initial breezy freshness, although a progression of envelope-pushing comedies have made it ea... American Wedding
The summer of bad sequels finally has an entry that can boast being noticeably better than its immediate predecessor: American Wedding. The third entry into the American Pie series, this movie is a vast improvement over the tired and uninspired Am...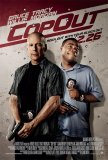 Cop Out
Cop Out is Kevin Smith's first foray into mainstream action/comedy entertainment and the first time he has directed a film he did not write. This is evident - although there are a few ribald moments to be found sprinkled throughout, the movie's hu... Dukes of Hazzard, The
Since it is not possible to endure The Dukes of Hazzard without finding some other task to occupy one's mind (straight viewing could result in brain damage), I passed the time by re-constructing what might have been the pitch meeting in which Warne... Final Destination
I stand in awe of Final Destination - awe that a motion picture of such unmitigated stupidity could make it to the screen. One short week ago, I berated both Mission to Mars and The Ninth Gate for the lack of intelligence evident in their screenpl...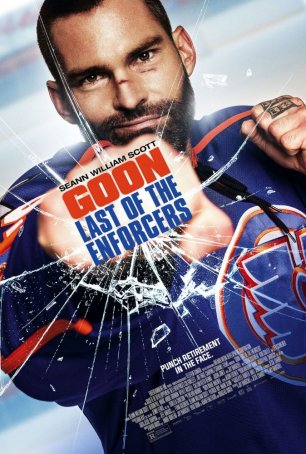 Goon: Last of the Enforcers
Since its 2011 release, the film Goon has become something of a cult phenomenon, especially among Canadian hockey fans. (Is that term redundant?) This status likely explains the existence of a sequel. Called Goon: Last of the Enforcers, it con... Ice Age: The Meltdown
Despite its popularity with children, Ice Age represented, at the time, a nadir for digital animation. Although entertaining, the film couldn't stand toe-to-toe with its Pixar and Dreamworks competitors. Ice Age: The Meltdown represents a further...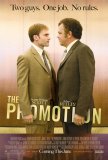 Promotion, The
The Promotion is a nice little comedy about what it takes to climb the corporate ladder and the toll such actions take on the psyche of a decent individual. Despite the presence of Seann William Scott, who will forever be known as Stifler from the...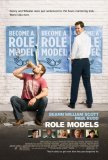 Role Models
Role Models takes a familiar PG-rated plot and adds enough profanity and nudity to earn it a family unfriendly R. Sadly, an injection of raunchiness does not equate to an increase in quality and, while Role Models can boast the occasionally funny ...