Movies starring Billy Connolly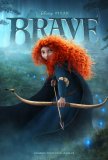 Brave
At first glance, Brave seems much like an old-fashioned animated Disney princess film done using new-fangled technology. Most of the elements are in place: the plucky heroine, the faithful animal companion, a mysterious wizard, and a character-buil...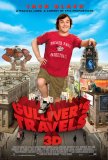 Gulliver's Travels
With the arrival of this "adaptation" of Gulliver's Travels, author Jonathan Swift must be spinning in his grave fast enough to make a top dizzy. If Swift was alive, no doubt he'd demand that his name be removed from the credits. Little of his sati... Last Samurai, The
It's a genuine pleasure to come across a motion picture like The Last Samurai - a rousing tale that combines high adventure with emotional effectiveness. This movie works because it never loses sight of the characters no matter how epic the scope ... Lemony Snicket's A Series of Unfortunate Events
There's a little Roald Dahl in Lemony Snicket's A Series of Unfortunate Events, and that leads one to wonder what a twisted director like Danny DeVito (Dahl's Matilda) or Tim Burton (Dahl's Charlie and the Chocolate Factory) could have made out of ... Mrs. Brown
Mrs. Brown is a love story much in the same vein as Carrington in that it deals with platonic affection that runs deeper and truer than that of the motion picture staple romantic variety. These days, it seems that whenever we see a male/female...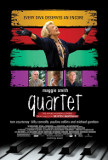 Quartet
Quartet is as safe, conventional, and uncontroversial a film as one could imagine. The straightforward screenplay is elevated considerably by a series of sterling performances. If one wanted to bolster an argument about the importance of acting t...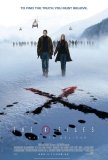 X-Files, The: I Want to Believe
One would expect that the title of the second X-Files movie, I Want to Believe, reflects the hope of fans worldwide about this production. They want to believe that, even six years after the sell-by date has expired, these characters can still be ...