Movies starring Pauline Collins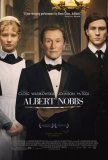 Albert Nobbs
If you take away Albert Nobbs' twist, all that's left is a project that would have been at home on Masterpiece Theater during its heyday. It's the "downstairs" portion of Upstairs, Downstairs - a tale of servants and service during the twilight of ... Paradise Road
With a mostly female cast and a poetic title, it might be easy to assume that Paradise Road is a 1997 version of Mike Newell's effervescent Enchanted April. However, apart from those stated similarities, there's little to connect the two films. ...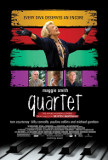 Quartet
Quartet is as safe, conventional, and uncontroversial a film as one could imagine. The straightforward screenplay is elevated considerably by a series of sterling performances. If one wanted to bolster an argument about the importance of acting t...