Movies starring Timothy Dalton Hot Fuzz
It has been remarked by more than one critic that the action comedy can be one of the easiest movies to make poorly and one of the most difficult to make effectively. The problem is evident: comedy and action often war with one another, each tryin...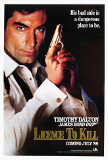 License to Kill
By 1989 and the release of Licence to Kill, James Bond had a lot of competition in the action genre. With so many higher-profile contenders (like Batman) in the arena, 007's popularity hit an all-time low. Audiences seemed less inclined to see th...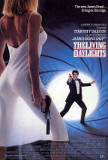 Living Daylights, The
I'll be among the first to admit that Timothy Dalton is a fine actor. But giving a solid performance has little to do with being a good James Bond, and, as accomplished as Dalton is, he's a failure as 007 in The Living Daylights (to give him ... Rocketeer, The
The Rocketeer is a superhero movie, but it's a superhero movie of a different flavor. This isn't a Batman or a Superman clone. It isn't about a vigilante out to stomp out crime or a visitor from another world using his powers to advance truth, ju...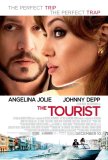 Tourist, The
Given the screenplay for The Tourist, Alfred Hitchcock would have hired Cary Grant (or Jimmy Stewart) and Grace Kelly. Then he would have applied his particular brand of magic - the one that allowed him to sell the improbable - and an engaging rom...