Movies starring Mary Elizabeth Mastrantonio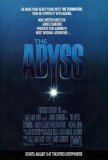 Abyss, The
Spoilers follow! James Cameron is widely viewed as being one of the most difficult and demanding directors, due in large part to the powerful streak of perfectionism that defines his filmmaking. Cameron's most difficult and contentious shoot to...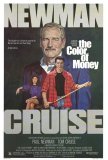 Color of Money, The
The Color of Money is a good movie, but perhaps not a good sequel. In revisiting the shady, obsessive world of former pool shark Fast Eddie Felson (Paul Newman), Martin Scorsese provides us with a character so different from the one found in Rober... Limbo
There is little doubt that the most discussed aspect of writer/director/editor John Sayles' Limbo will be the ending. Unconventional and unexpected, the conclusion will inspire outrage in some movie-goers (a patron at the showing I attended hurled... My Life so Far
My Life So Far is a pleasantly nostalgic look at a few transformative months in the life of a 10-year old Scottish boy. Brought to the screen by director Hugh Hudson and producer David Puttnam (who collaborated on Chariots of Fire), My Life So Far...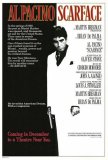 Scarface
Upon its initial release, Scarface was savaged by many critics and suffered from tepid box office performance. Opened at the height of Oscar season with awards aspirations, it was shut out by the Academy - although it did receive three Golden Glob...