Movies directed by Bennett Miller Capote
Capote tells two stories, presenting both without hiccups. The first is an exposé of how the title author's In Cold Blood was written. The second shows the emotional and psychic dissolution of the man who starts out the film as a brilliant eccentr...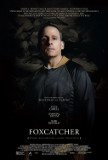 Foxcatcher
Like Raging Bull, Foxcatcher is a dark drama masquerading as a sports movie. Also like Raging Bull, Foxcatcher is based on a true story. Although such comparisons risk overselling Bennett Miller's new movie, Foxcatcher isn't afraid of venturing int...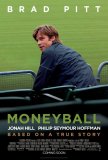 Moneyball
Moneyball illustrates what can happen when a non-fiction book that's more about ideas and processes is translated into a feature film. There's a lot of fascinating information in Moneyball (although, to be fair, it's questionable how much interest...