Movies starring Julia Ormond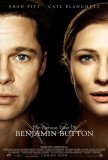 Curious Case of Benjamin Button, The
The premise underlying The Curious Case of Benjamin Button might sound more appropriate for a science fiction tale than a meditative drama. Indeed, the concept of a man aging backward has formed the basis for more than one sci-fi tinged story - fr... I Know Who Killed Me
It has not been a good week for Lindsay Lohan. First, she does irreparable damage to her image by engaging in the sort of irresponsible and self-destructive behavior we have come to expect from her. Then she is "portrayed" on The Tonight Show by ... Legends of the Fall
Legends of the Fall is the sort of epic melodrama that only Hollywood can do this well. It's a spectacle more than a show, with soaring moments of triumph and tragedy. Words like "restraint" and "subtle" are meaningless in this context. The late...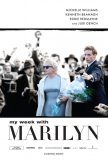 My Week with Marilyn
At first glance, My Week with Marilyn might seem like a salacious behind-the-scenes look at a mostly forgotten (yet high profile at the time) movie that had its share of off-camera drama. However, a closer examination of the film reveals an incompl... Sabrina
These days, Hollywood seems to be almost entirely bankrupt of new ideas. For bursts of inspiration or innovation, the movie-goer increasingly has to seek out independent motion pictures. What we are getting more and more from the big studios is a...