Movies starring Bill Paxton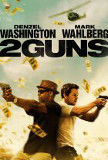 2 Guns
Fast pacing and a high energy level can cover a lot of sins, and nowhere is that more evident that in 2 Guns. The storyline contains some ridiculous elements and the climax is more like a coalescence of chaos than a legitimate conclusion, but it so...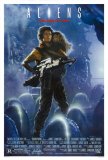 Aliens
Perhaps the best single word to describe James Cameron's Aliens is relentless. Tautly paced and expertly directed, this roller coaster ride of a motion picture offers a little bit of everything, all wrapped up in a tidy science fiction/action pack... Apollo 13
For those too young to recall the tragic events of November 22, 1963, one of the most stark and enduring images of a lifetime came on a frigid afternoon in January 1986 when the Space Shuttle Challenger blew up while skyrocketing heavenward. By th...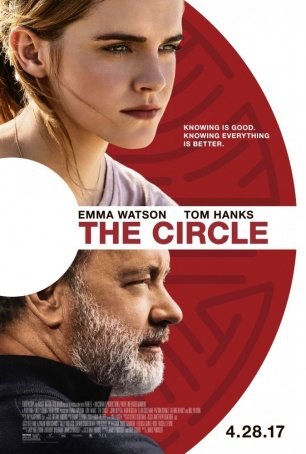 Circle, The
Thematically, James Ponsoldt's The Circle (based on the novel by Dave Eggers) takes its cues from George Orwell's 1984 and Aldous Huxley's Brave New World. Grand aspirations, to be sure, and ones that are never truly met. From its beginn...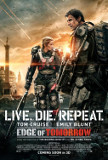 Edge of Tomorrow
As improbable a concoction as it might seem, Edge of Tomorrow is a curious mix of ingredients from the 1993 Harold Ramis/Bill Murray comedy, Groundhog Day, and James Cameron's 1986 sequel to Alien. An Earth-versus-aliens tale set in the near future...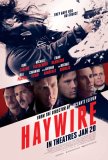 Haywire
Steven Soderbergh's Haywire exhibits a remarkable economy of screen time - unusual in an era of bloated action films in which even throw-aways challenge the two hour mark. In fact, one could argue that Haywire is too short. It's enjoyable enough,... Mighty Joe Young
When Mighty Joe Young first reached screens in 1949, nearly everyone recognized it as an attempt to re-create the magic and mystique of King Kong. Many of the same people were involved -- Ernest B. Schoedsack in the director's chair, Robert Armstr...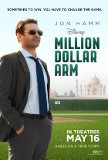 Million Dollar Arm
Movies that arrive in theaters with the tagline "based on a true story" often stray far from the historical basis underlying the narrative. As it's said, "Never let the facts get in the way of a good story." Unfortunately, in presenting the tale of...
Nightcrawler
Nightcrawler is a dark and cynical movie for a nihilistic age. It's tense and at times uncomfortable, perhaps because the viewer recognizes that, although the story is fiction, there's a lot of truth in what it has to say about local news and the i... Simple Plan, A
Beware things that are described as "simple." While this is not the central message of A Simple Plan, it's certainly a byproduct. From the real world, we all know that things which are supposed to be simple - a basic plumbing job, minor car repai...