Movies starring Pedro Armendariz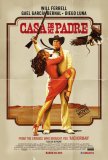 Casa de Mi Padre
Whatever Will Ferrell may or may not be, one can never accuse him of lacking balls. The decision to release Casa de Mi Padre, Ferrell's latest starring vehicle, entirely in Spanish with subtitles, will be an acid test as to whether the actor's popu...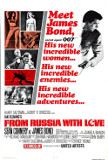 From Russia with Love
From Russia with Love, along with its successor, Goldfinger, represents Bond at his best. Although the series has run for more than thirty years with seventeen "official" entries, it has yet to better, or even equal, what it achieved in 1963-19...