Movies directed by Terence Young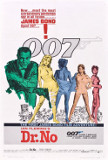 Dr. No
Barring a television adaptation of Casino Royale in the 1950s (not to be confused with the 1967 movie of the same name), 1962's Dr. No was the first opportunity fans of Ian Fleming's James Bond had to watch the intrepid superspy in action. Ho...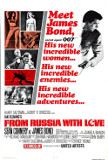 From Russia with Love
From Russia with Love, along with its successor, Goldfinger, represents Bond at his best. Although the series has run for more than thirty years with seventeen "official" entries, it has yet to better, or even equal, what it achieved in 1963-19...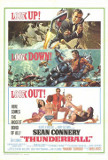 Thunderball
By the time Thunderball, the fourth in the "official" James Bond film canon, was released, the "Bond Formula" had already been perfected. It goes something like this: take the suave 007 (always impeccably dressed and ready with a witty one-l...