Movies directed by Guy Hamilton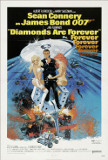 Diamonds Are Forever
Released in 1971, Diamonds Are Forever was Sean Connery's final "official" turn as James Bond (although he eventually starred in Never Say Never Again, 1983's Thunderball remake). After skipping On Her Majesty's Secret Service, Connery was lure...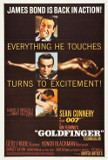 Goldfinger
With 1964's Goldfinger, the third James Bond story to reach the screen, the "Bond formula" had reached maturity. Screenwriter Richard Maibaum, a participant in the scripting of the previous two movies, Dr. No and From Russia with Love, had id...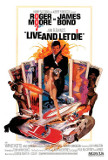 Live and Let Die
Following six James Bond movies with Sean Connery (and one with the dead-on-arrival George Lazenby), it was difficult -- to say the least -- for fans to accept the transition to wisecracking Roger Moore when he debuted in 1973. It didn't help t...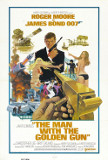 Man with the Golden Gun, The
Few will argue that The Man with the Golden Gun is the silliest of all the James Bond motion pictures (Casino Royale excepted). From the return appearance of Sheriff J.W. Pepper (Clifton Davis) to the ridiculous martial arts fight where two s...