Movies starring Roger Moore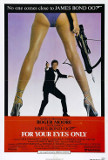 For Your Eyes Only
With For Your Eyes Only, Roger Moore's fifth appearance as Bond and the twelfth entry in the long-running series, 007 enters the 1980s with a return to the "glory days" of the '60s. Realizing it would be tough to top the technical glitz of Moon...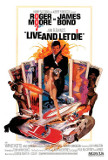 Live and Let Die
Following six James Bond movies with Sean Connery (and one with the dead-on-arrival George Lazenby), it was difficult -- to say the least -- for fans to accept the transition to wisecracking Roger Moore when he debuted in 1973. It didn't help t...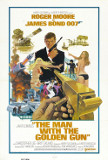 Man with the Golden Gun, The
Few will argue that The Man with the Golden Gun is the silliest of all the James Bond motion pictures (Casino Royale excepted). From the return appearance of Sheriff J.W. Pepper (Clifton Davis) to the ridiculous martial arts fight where two s...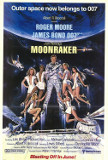 Moonraker
Moonraker is a sort of James Bond meets Star Wars. Released in 1979, the year that saw the arrival of Star Trek on the big screen, Moonraker was the latest film to latch onto the science fiction revival started by George Lucas' 1977 picture. ...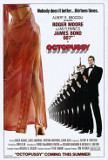 Octopussy
It's probably just a coincidence, but the two Bond films that Maud Adams appeared in -- The Man with the Golden Gun and Octopussy -- are easily the silliest entries in the long-running series (not counting the intentional spoof Casino Royale). In...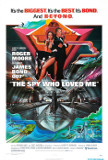 Spy Who Loved Me, The
Of Roger Moore's seven James Bond pictures, The Spy Who Loved Me stands out as the best. Stripped of the extreme silliness of The Man with the Golden Gun and packed with style, action, and wit, The Spy Who Loved Me ranks alongside the Connery...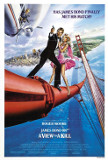 View to a Kill, A
A View to a Kill represents the farewell bow of two long-time Bond film actors: Lois Maxwell, who portrayed Miss Moneypenny in all fourteen official movies from Dr. No to this one, and Roger Moore. While Moore's stamp on Bond was never as memo...