Movies starring Michael Lonsdale Goya's Ghosts
Though it has been said that "No one expects the Spanish Inquisition," the reality of the matter was that for centuries, life in Spain was lived on the edge of a knife, where one wrong word or action could bring an innocent victim before an ecclesi...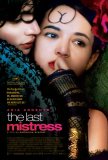 Last Mistress, The
Director Catherine Breillat is known for her racy and sometimes sexually explicit movies, many of which deal with themes of female empowerment. She has built a reputation in France as a woman for whom no subject is taboo. Her films have depicted ...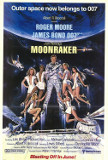 Moonraker
Moonraker is a sort of James Bond meets Star Wars. Released in 1979, the year that saw the arrival of Star Trek on the big screen, Moonraker was the latest film to latch onto the science fiction revival started by George Lucas' 1977 picture. ... Munich
A film of uncommon depth, intelligence, and sensitivity, Munich defies easy labeling. Watching the movie is like reading a top-notch espionage thriller by Le Carre or Deighton. Yet, at the same time, this is a visual experience. The moral and ethic...