Movies starring Jon Heder Blades of Glory
Will Ferrell can be the most maddening of comedians. There are times when he's so funny it hurts to watch him. Then there are times when he's so unfunny it's painful in a different way. Consistency, thy name isn't Ferrell. Blades of Glory is pre... Just Like Heaven
With Just Like Heaven, director Mark Waters (Mean Girls) wants to have his cake and eat it to. That's not necessarily a bad thing, until you consider that the recipe used for this confection is missing a few ingredients and the final product is ha... Napoleon Dynamite
Napoleon Dynamite should be required therapy for anyone with a self-image problem. No matter how much of a loser a person believes himself to be, he couldn't possibly be in worse shape than the protagonist of Jared Hess' wickedly funny high school... School for Scoundels
School for Scoundrels feels like a wasted opportunity. This is a case of a motion picture failing to unlock the promise of a ripe potential. As black comedies go, this one is too tepid to hit any mark by which a movie is deemed successful. The d... Surf's Up
By now, I'm tired of penguins. After Madagascar, March of the Penguins, and Happy Feet, it's time to move on to some new species of beast or fowl. Yet I must admit that of the four recent penguin-centered movies, Surf's Up is the most entertaining...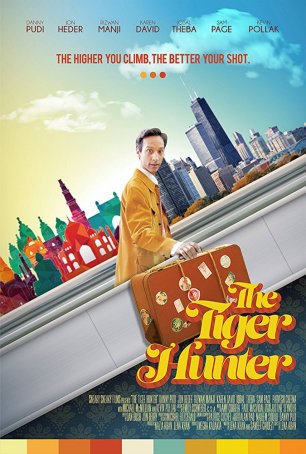 Tiger Hunter, The
The Tiger Hunter melds an affectionate drama about the so-called immigrant experience with sit-com-like humor that is more often distracting than amusing. When The Tiger Hunter works, it does so because of the honesty and openness of the scree...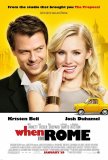 When in Rome
Those who were regular viewers of Veronica Mars recognize there's an immense wellspring of charisma available to Kristen Bell that she has thus far been unable to tap in her post-Mars career. When in Rome, despite being a standard-order romantic c...