Movies directed by Jared Hess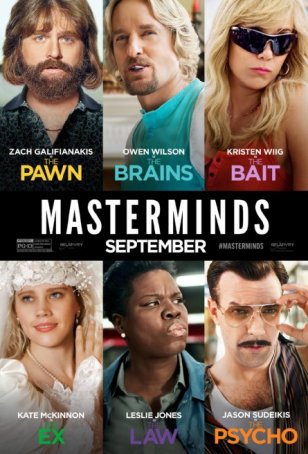 Masterminds
With relatively little fanfare and even less publicity, Masterminds is finally seeing the light of day. After slipping five release dates (it was originally slated to open in August 2015) and being accorded almost no marketing push, the caper comedy ... Nacho Libre
When a movie tries to be intentionally campy, it follows a difficult road. Most films that attempt this fail because the artifice of the situation drains the humor from it. Genuine camp is the child of earnestness and ineptitude, and is only foun... Napoleon Dynamite
Napoleon Dynamite should be required therapy for anyone with a self-image problem. No matter how much of a loser a person believes himself to be, he couldn't possibly be in worse shape than the protagonist of Jared Hess' wickedly funny high school...