Movies directed by Tony Gilroy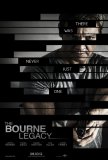 Bourne Legacy, The
The total worldwide box office gross for the first three Jason Bourne movies (The Bourne Identity, The Bourne Supremacy, The Bourne Ultimatum) is nearly one billion dollars (more if adjusted for inflation). With that kind of money in play, was ther...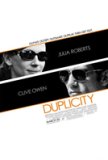 Duplicity
When it comes to spy thrillers, Tony Gilroy knows the game. The formula for a crackling entry into this genre is simple enough: keep the action moving and the twists coming, then engage in one late innings sleight of hand that pulls the rug out fr... Michael Clayton
When it comes to motion pictures, there are essentially two kinds of thrillers: visceral thrillers, which rely on action to generate tension and excitement, and intellectual thrillers, which burn more slowly but are often more satisfying in the end...