Movies starring Kelli Garner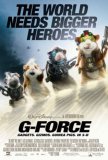 G-Force
I feel bad for Hoyt Yeatman. I really do, although perhaps not as bad as I feel for myself for having sat through his feature debut. But here's a guy who has paid his dues. He got started way back in 1977 helping out in the special effects depar... Lars and the Real Girl
Lars and the Real Girl is an example of how even the most ridiculous premise can be used to construct a smart, touching motion picture. The film sounds like it was developed with Adam Sandler or Will Ferrell in mind, but the key here is that, while... Man of the House
The men in black at Columbia Pictures made the right decision when they elected not to screen Man of the House for critics. The film fails in so many ways that it's impossible to imagine it getting more than a handful of positive reviews; all but ...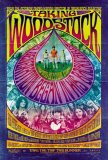 Taking Woodstock
Woodstock - the shining moment in the age of peace and free love, the incredible high that came before the bad trip of the '70s - is often remembered most for the music. This is due in no small part to Michael Wadleigh's definitive documentary. F... Thumbsucker
When it comes to tales about the hand's opposable digit, there have been Thumbelina, Tom Thumb, and now Thumbsucker. A quirky character piece that could just as easily go by the title of Ritalin Nation, Thumbsucker boasts a strong character arc, s...