Movies starring John Carroll Lynch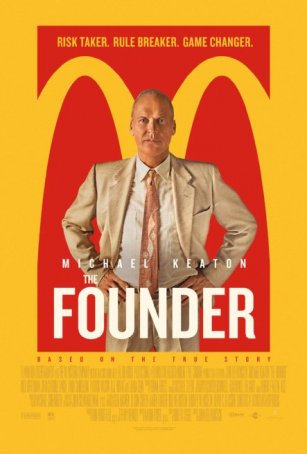 Founder, The
The Founder, which chronicles the takeover and elevation of McDonald's by Ray Kroc (Michael Keaton), works both as a character study and an examination of how ambition, even when harnessed for the "greater good", can result in innoc...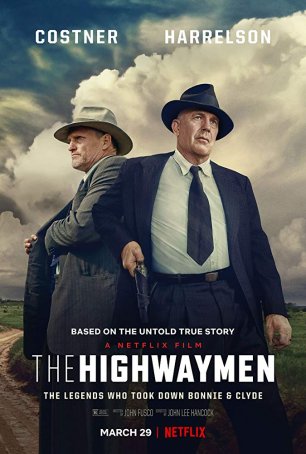 Highwaymen, The
It has taken Hollywood more than fifty years to produce a rebuttal to Arthur Penn's classic Bonnie and Clyde. In the romanticized 1967 gangster film, law enforcement in general and Frank Hamer in particular were portrayed as bumbling up until...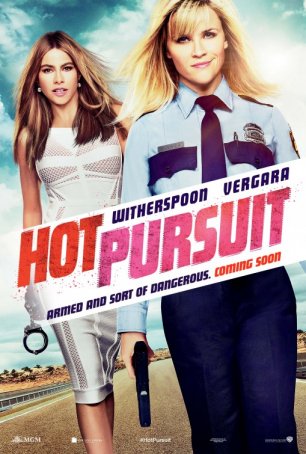 Hot Pursuit
It's surprising that Warner Brothers has elected to release such a bad movie in the midst of the hottest box office season - flotsam of this nature is normally unceremoniously dumped in February or September. There's hardly an area in which H...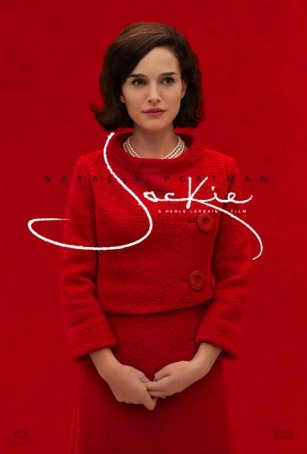 Jackie
Feature film biographies like Jackie inhabit difficult terrain. They are servants to two masters: the historical record and the needs of artistry. From time-to-time, a great one like Patton or Lincoln comes along but most are run-of-the-mill affairs ... Looking for Comedy in the Muslim World
Looking for Comedy in the Muslim World is a great title with a great premise for a not so great film. The comedy of Albert Brooks is delicate stuff - self-deprecating one-liners that need the perfect context to generate laughter. Films like Mothe...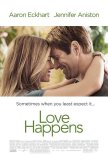 Love Happens
Is this a movie or a feature-length advertisement for Qwest? We're not just talking one product placement; this brand name is nearly omnipresent. The title Love Happens is a play on the common phrase "shit happens." However, while the "shit" m...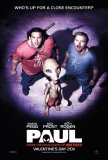 Paul
Paul is arguably the best science fiction comedy since Galaxy Quest. Despite being humorous in its outlook and providing numerous "Easter eggs" to fans of Star Wars, Aliens, Close Encounters, and E.T. (amongst others), this isn't a parody. Outside ...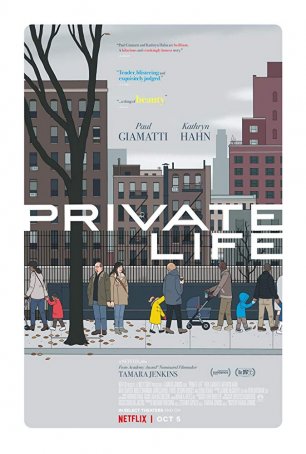 Private Life
In Private Life, writer/director Tamara Jenkins speaks as if from experience, capturing not only the precise technical details of her subject but accurately representing the roller coaster that is IVF. For those who haven't gone through the ... Things We Lost in the Fire
Things We Lost in the Fire represents Danish-born Susanne Bier's first foray into studio-funded American cinema. The transition is seamless - Bier's signature style of simple shots and frequent close-ups remains intact and her choice of material f...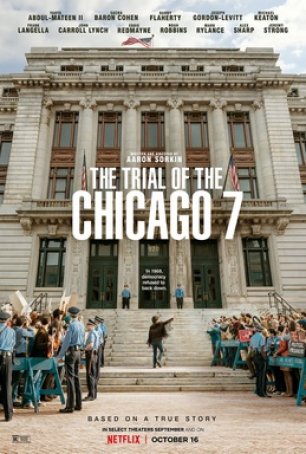 Trial of the Chicago 7, The
The events depicted in The Trial of the Chicago 7 occurred in 1968-69. Aaron Sorkin began working on the screenplay in 2007. But, oh how relevant the story chronicled in this movie feels today... What is it that George Santayana wrote in The L...