Movies starring Paul Giamatti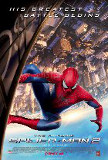 Amazing Spider-Man 2, The
It takes something lackluster like The Amazing Spider-Man 2 to remind viewers why movies like Captain America: The Winter Soldier are considered superior. In the superhero genre, it's too easy to become sloppy and fall back on clichés. The fifth S... Ant Bully, The
The Ant Bully is a sore disappointment to anyone hoping for a turnaround to the recent downward quality spiral of animated films. In fact, this movie may represent a new nadir for 3D animation. Although it's pretty enough to look at (although now... Cinderella Man
Consider Cinderella Man to be a Depression era Rocky. While that may at first seem like a glib way to describe Ron Howard's rags-to-riches boxing drama, a careful examination of the storyline reveals numerous similarities between this drama and Sy...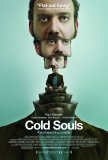 Cold Souls
The chief pleasure to be derived from watching Cold Souls is that it's a journey into the unexpected. To one degree or another, even the best screenplays tend to follow projectable trajectories, even when the specifics are obfuscated. Cold Souls ...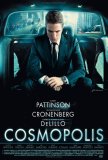 Cosmopolis
Sometimes, even a little gratuitous nudity can't save a movie. This is one of those occasions. Cosmopolis easily trumps To Rome with Love as the biggest disappointment of 2012 from an established director. How can characters talk for so long an...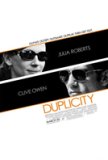 Duplicity
When it comes to spy thrillers, Tony Gilroy knows the game. The formula for a crackling entry into this genre is simple enough: keep the action moving and the twists coming, then engage in one late innings sleight of hand that pulls the rug out fr... Fred Claus
Making an enjoyable family Christmas comedy must be one of the most difficult things to accomplish in Hollywood, because the late-year presence of a good one in multiplexes is more rare than a White Christmas in New York City. Fred Claus, which fi...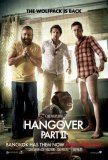 Hangover Part II, The
When Yogi Berra said "It's déjà vu all over again," maybe he said it best. Then again, perhaps it was John McClane: "How can the same shit happen to the same guy twice?" While neither was specifically referring to The Hangover Part II, Todd Phi...
Ides of March, The
"Et tu, Brute?" The Ides of March illustrates the universally acknowledged truism that nothing can corrupt idealism more completely than politics. The sad thing about this American tragedy is that not a single twist, turn, or betrayal is difficu... Illusionist, The
The Illusionist is the kind of film that could too easily get lost in the summertime crowd, which is a shame because it's a lot a fun - an infectious mix of romance, mystery, and magic. Filmmaker Neil Burger (Interview with an Assassin), adapting a...