Movies starring Jeanne Tripplehorn Basic Instinct
In my original, unpublished review of Basic Instinct (dated March 21, 1992), I wrote the following: "There's a fine line between eroticism and exploitation, and Basic Instinct treads it, using nudity, sex, and violence to cover up the limitations o... Firm, The
Mitchell Y. McDeere (Tom Cruise) has just graduated in the top five of his class from Harvard Law School. With a record like his, there are understandably a lot of people interested in employing him. Offers abound from the large, the prestigious,...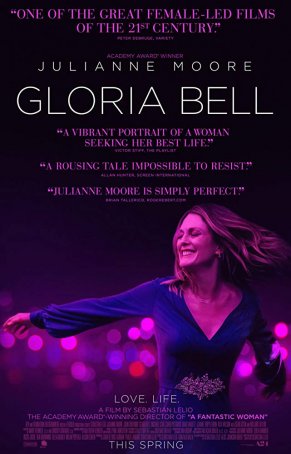 Gloria Bell
We don't see many movies like Gloria Bell these days. Simple, adult character studies with major stars have become a rarity in today's movie climate. Gloria Bell is sedate in its approach – it tells a story but the narrative is devoid of ... Sliding Doors
Look back at all the times in your life when there was a fork in the path to the future. Some sort of decision had to be made, and, for better or worse, it irrevocably altered the course of your existence. From time-to-time, everyone thinks a... Til There Was You
Most romantic comedies make it known early in the proceedings that they intend to follow all the time-honored, tried-and-true conventions of the genre by leading us down a well-trodden path littered with formulaic plots and overused character type... Waterworld
The makers of Waterworld, the current holder of the "most expensive film" title, have put a good portion of the money where the viewing public can see it -- on the screen. This production, with its massive explosions, amazing stunts, and breathtak...