Movies starring Daryl Hannah Blade Runner
Spoiler Alert: This review freely discusses elements from throughout the movie's plot. Those who have not seen the movie and don't want to know about things in advance are encouraged to return after having seen the film. In the nearly 25 years ... Gingerbread Man, The
Combine the talents of director Robert Altman and actors Kenneth Branagh and Robert Duvall, and you have the apparent recipe for a motion picture worth waiting for. But, although The Gingerbread Man is a finely-tuned example of mainstream entertai... Grumpier Old Men
As 1993 drew to a close, movie-goers in search of light entertainment were treated to the delightful (if formulaic) Grumpy Old Men, a reunion of the often-paired odd couple of Jack Lemmon and Walter Matthau. Now, two years later, John Gustafs... Grumpy Old Men
Sometimes the films I enjoy the most aren't the ones that get four stars. For example, while Farewell My Concubine is an example of superior, powerful film making, it isn't the sort of movie you embrace for the pure magic of the entertainment it... Kill Bill (Volume 1)
Quentin Tarantino fans have been waiting six long years for the release of the director's follow-up to Jackie Brown. So what do they get for their patience? An incomplete movie, artlessly cleft in the middle. Cinema interruptus. A film whose ed... Kill Bill (Volume 2)
Two things are readily apparent about Kill Bill Volume 2. First, unlike its predecessor, this is a complete movie. It stands on its own. It is possible to see and enjoy Volume 2 in a way that was not true of Volume 1. Viewed in retrospect, the ... My Favorite Martian
The most inventive moment in My Favorite Martian comes during the opening sequence. A robot Mars probe is shown slowly picking its way across the barren surface of the Red Planet. When its power supply finally gives out and it grinds to a halt, t... Silver City
John Sayles has always made political films; they are his bread-and-butter. Yet none, not even Matewan or City of Hope, has been more openly partisan than Silver City, which rips into the anti-environmental policies of the current administration, ... Walk to Remember, A
Note to readers: This review contains spoilers. Don't say I didn't warn you. Romance, tears, and not a well-developed character in sight - what more could one expect from the director of The Wedding Planner? Once again, director Adam Shankman ...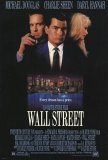 Wall Street
One phrase - perhaps the best-known one from any 1987 release - encapsulates a critical component of '80s culture that once again crept to the fore in the late-'00s. I am, of course, referring to Gorden Gekko's "Greed… is good." A vice transfor...