Movies starring Voices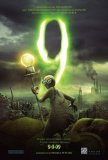 9
Perhaps it says something about the nihilistic perspective of modern society, but the post-apocalyptic story is becoming a popular genre; not since the height of the Cold War have movies been so obsessed with the end of civilization. No longer res...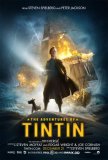 Adventures of Tintin, The
Had The Adventures of Tintin been a live motion picture rather than a motion capture-driven animated endeavor, it would have been compared to Raiders of the Lost Ark and Pirates of the Caribbean. As it is, however, with the cartoonish characters se... Aladdin
One wonders what Disney is going to come up with next, and whether they'll be able to continue at the high level of quality attained by their recent batch of films. 1989's The Little Mermaid is nothing short of delightful, and Beauty and the Bea... Anastasia
Finally, there's a legitimate challenge to Disney. And, while it's unlikely that Twentieth Century Fox's Anastasia will break the Mouse's stranglehold on animated films, it's a good place to start. Anastasia is easily the best non-Disney anim... Ant Bully, The
The Ant Bully is a sore disappointment to anyone hoping for a turnaround to the recent downward quality spiral of animated films. In fact, this movie may represent a new nadir for 3D animation. Although it's pretty enough to look at (although now... Antz
In the Magic Kingdom, they must be getting nervous. For years, Disney has had a death grip on the animated market, but, as we enter the latter years of the 1990s, the corporation that gave us Bambi and Snow White is finding their dominance cha...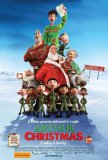 Arthur Christmas
When it comes to Christmas movies, although most are quickly forgotten, a select few go on to become touchstones, beloved and re-watched by families year after year after year. Arthur Christmas may have what it takes to join the latter category. Wi... Atlantis
What would summer be without a new animated spectacle from Walt Disney Pictures? In recent years, the arrival of warm weather in the Northern Hemisphere has augured the coming of the latest feature-length animated saga from the mega-corporation th... Babe
At first glance, a movie about the adventures of a piglet who thinks he's a sheepdog doesn't appear to be the perfect entertainment recipe for those beyond puberty. However, through a mixture of imaginative storytelling, impressive animatronics, a... Babe: Pig in the City
The 1995 release, Babe, scored big with audiences and critics alike, proving that a movie doesn't have to be marked with Disney's imprimatur to succeed with families. During its theatrical run, the film made almost $70 million domestically, and we...