Movies starring Clooney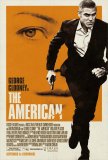 American, The
There are two kinds of thrillers - action-oriented endeavors such as those popularized by James Bond and Jason Bourne, and slow-burn motion pictures that rely less on pyrotechnics and gadgets and more on psychology. The American belongs in the lat... Batman and Robin
With Batman and Robin, the fourth entry in the recent Batman movie series, the profitable franchise appears poised to take a nosedive. This film, which places yet another actor in the batsuit, has all the necessary hallmarks of a sorry sequel...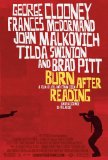 Burn After Reading
After watching the Coen Brothers spend years mowing their way through genres and upending conventions, one question comes to mind: Is there anything these guys can't do. Common wisdom suggests "no" and, after winning Oscars early this year for No...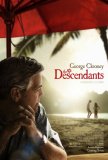 Descendants, The
The Descendants may be director Alexander Payne's finest outing to date. The man who began his career behind the camera with withering satires (Citizen Ruth, Election) has moved into dramatic comedies (About Schmidt, Sideways) that simultaneously ...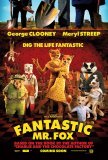 Fantastic Mr. Fox
While it might be a stretch to claim that Fantastic Mr. Fox is "fantastic," it's easily among the year's best animated features. If there's an argument against the film (and, admittedly, it's not much of an argument), it's that the movie may not b... From Dusk Till Dawn
It's great fun, but certainly not great art. From Dusk Till Dawn, a special effects blood-and-gore extravaganza from director Robert Rodriguez, follows in the footsteps of such cult classics as Sam Raimi's Evil Dead series, thumbing its nose at con... Good German, The
The Good German, Steven Soderbergh's film noir homage, is nearly perfect when it comes to style and tone, but it concentrates so single-mindedly on the mechanics of the narrative that it loses sight of its characters. The movie meticulously steps ... Good Night, and Good Luck
"Those who cannot learn from history are doomed to repeat it." - George Santayana It's astounding that a treatment of a factual incident from five decades ago could have such powerful resonance today. Lessons learned, it seems, are not taken t...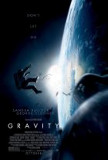 Gravity
Wow. If ever there was a case to be made for 3-D as a valuable cinematic tool, Alfonso Cuaron has made it. Put alongside Avatar and Hugo (with honorable mentions going to Prometheus and Life of Pi), Gravity shows the power of 3-D when applied ...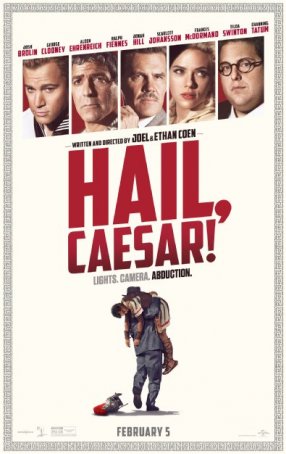 Hail, Caesar!
Hail, Caesar! won't be remembered as one of the Coen Brothers' masterpieces. An homage to Hollywood of the 1950s, this is more of a niche film than a mainstream offering. It's an opportunity for Joel & Ethan Coen to use the era as a cinematic p...